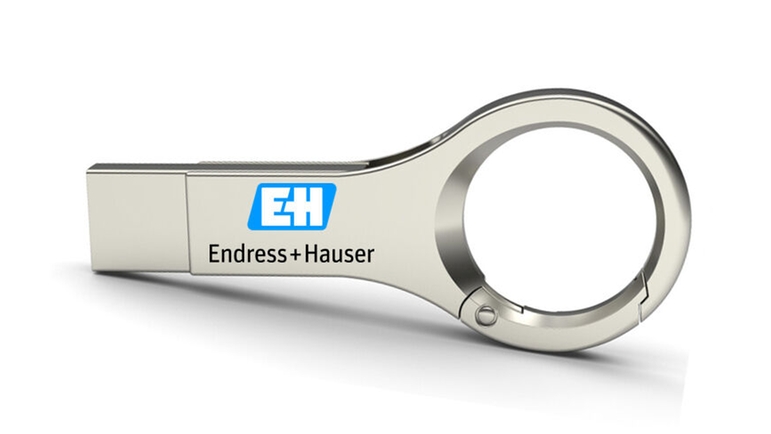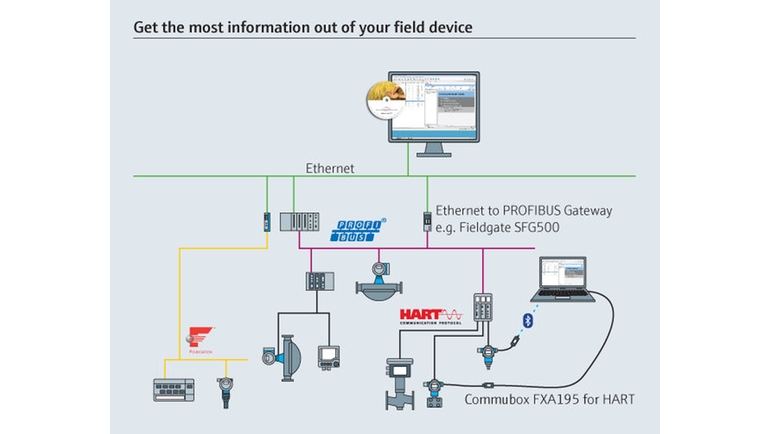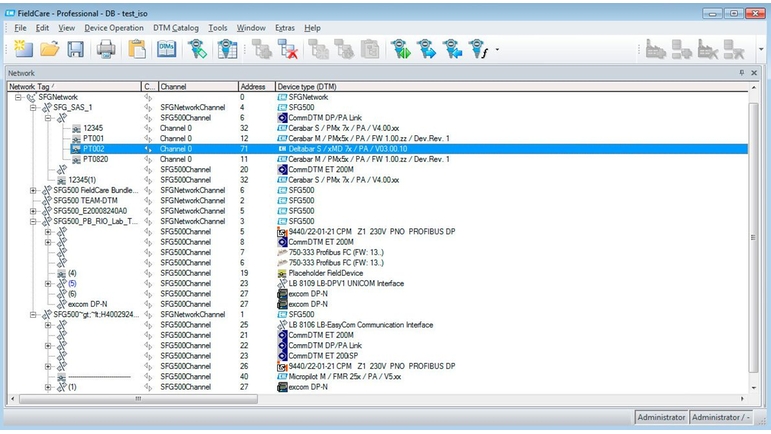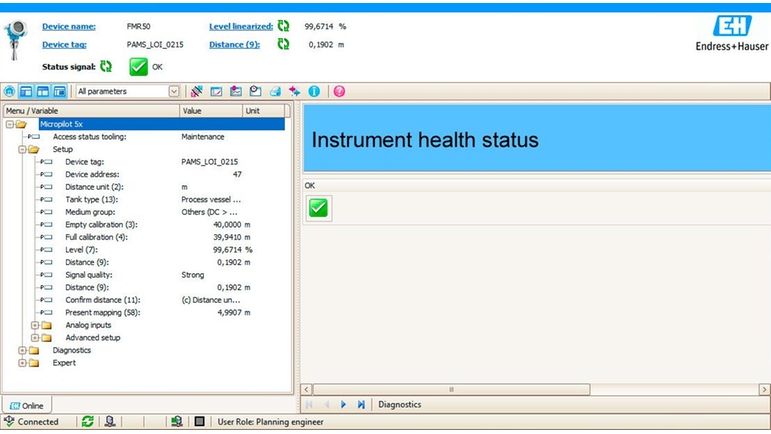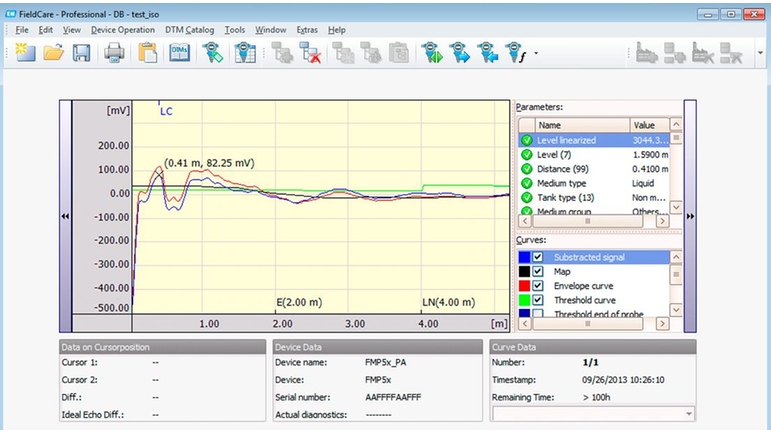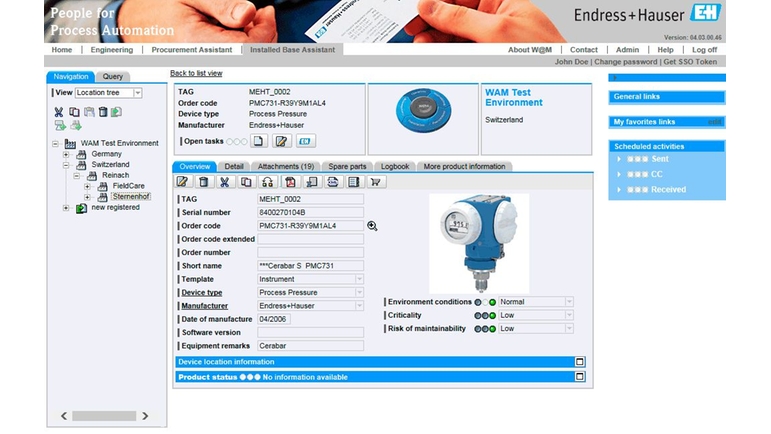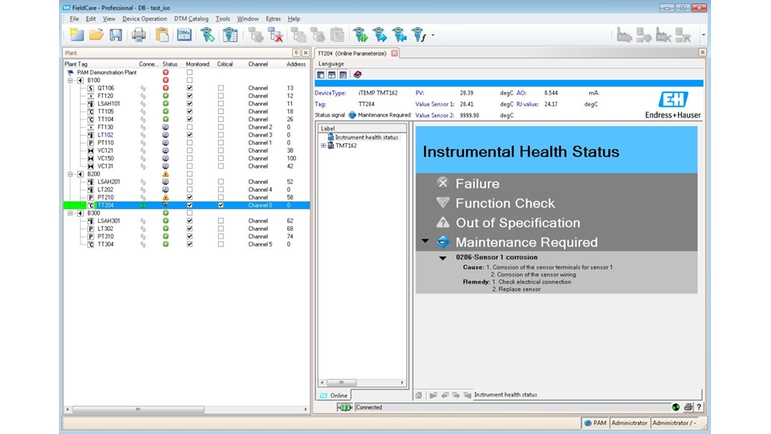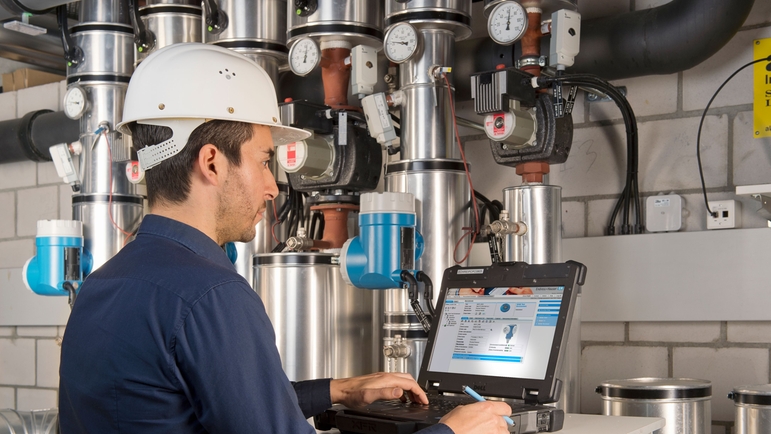 Universal device configuration
FieldCare is Endress+Hauser's universal tool for configuring field devices that provides a range of functionality from device parameterization to engineered Condition Monitoring solutions.

Basit ürünler

Seçmesi, kurması ve çalıştırması kolay
Teknik mükemmellik
Sadelik
Standart ürünler

Güvenilir, sağlam ve az bakım gerektiren
Teknik mükemmellik
Sadelik
Üst düzey ürünler

Son derece fonksiyonel ve uygun
Teknik mükemmellik
Sadelik
Özelleştirilmiş ürünler

Zorlu uygulamalar için tasarlanmış
Teknik mükemmellik
Sadelik
FLEX seçimleri
Teknik mükemmellik
Sadelik

Fundamental seçim

Temel ölçüm ihtiyaçlarınızı karşılayın

Teknik mükemmellik

Sadelik

Lean seçim

Ana proseslerinizin üstesinden kolayca gelin

Teknik mükemmellik

Sadelik

Extended seçim

Proseslerinizi yenilikçi teknolojilerle optimize edin

Teknik mükemmellik

Sadelik

Xpert seçim

En zorlu uygulamalarınızda uzmanlaşın

Teknik mükemmellik

Sadelik
Loading alternative products
Hızlı seçim
Önerdiğimiz seçeneklerden birini seçin
Ayrı konfigürasyon
Seçiminize mümkün olan tüm seçeneklerle devam edin
Avantajlar

Supplied with a complete library of certified DTMS (Device Type Manager) for operation of all Endress+Hauser field devices, has CommDTMs for HART,PROFIBUS, FOUNDATION Fieldbus, IO-Link and Endress+Hauser protocols

Operates all third-party gateways,...
Uygulama alanı

Configuration and management of smart field devices in a facility

Easy device configuration, maintenance management, condition-based maintenance and life cycle management

Can be adapted to different needs depending on the license, and is therefore...
Dokümanlar / Kılavuzlar / Yazılım
Aksesuarlar / Yedek parçalar
No spare parts available.

FieldCare

FieldCare is a Software tool based on FDT/DTM technology. FieldCare is scalable which allows to fulfill tasks from Device Setup to Plant Asset Management. FieldCare includes tested and approved Endress+Hauser and third party DTMs and may be combined with other Endress+Hauser products like Condition Monitoring or W@M. Additional hardware (e.g. modems, cable) is needed. A software support service including updates to guarantee top quality and perfomance is recommended.