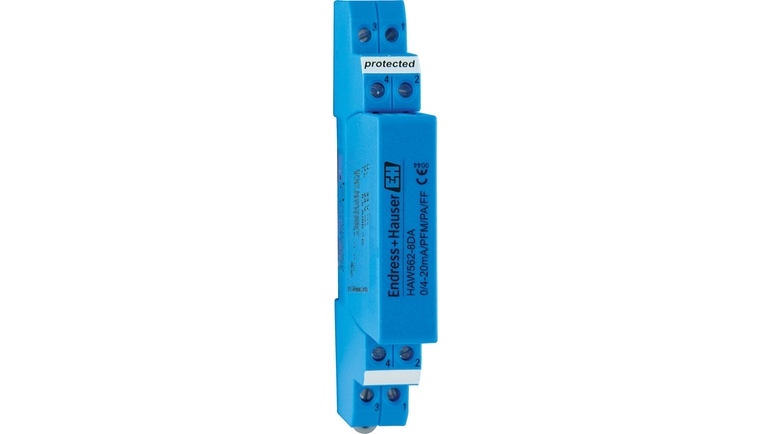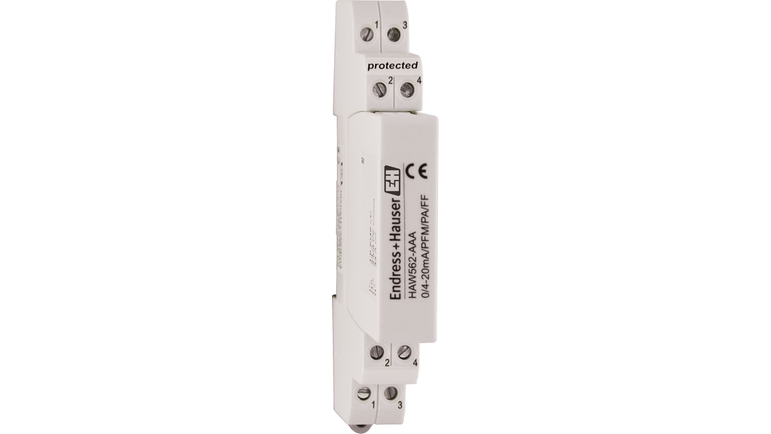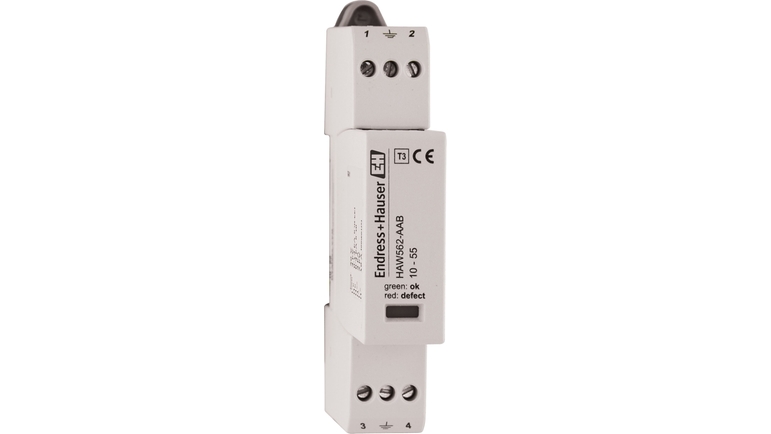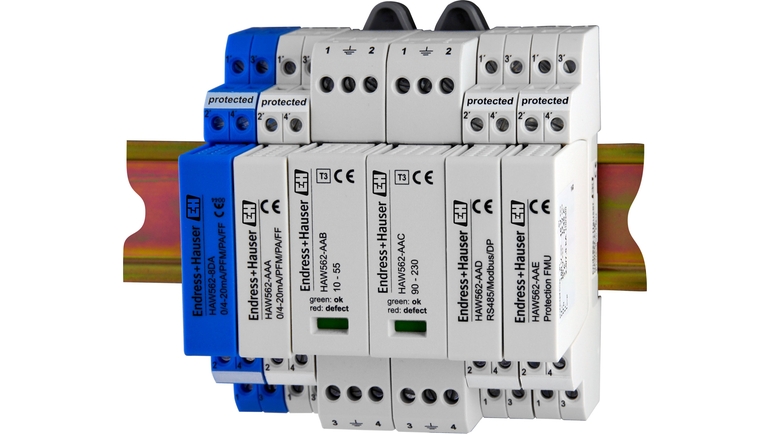 Surge arrester for DIN rail according to IEC 60715
The HAW562 surge arrester is used to protect electronic components from being destroyed by overvoltage. It ensures that overvoltage surges which occur in signal cables (e.g. 4 to 20 mA), in communication lines (fieldbuses) and in power lines are safely passed into the ground. The functionality of the transmitter or the electronics component to be protected is not affected.
Basit ürünler

Seçmesi, kurması ve çalıştırması kolay
Teknik mükemmellik
Sadelik
Standart ürünler

Güvenilir, sağlam ve az bakım gerektiren
Teknik mükemmellik
Sadelik
Üst düzey ürünler

Son derece fonksiyonel ve uygun
Teknik mükemmellik
Sadelik
Özelleştirilmiş ürünler

Zorlu uygulamalar için tasarlanmış
Teknik mükemmellik
Sadelik
FLEX seçimleri
Teknik mükemmellik
Sadelik

Fundamental seçim

Temel ölçüm ihtiyaçlarınızı karşılayın

Teknik mükemmellik

Sadelik

Lean seçim

Ana proseslerinizin üstesinden kolayca gelin

Teknik mükemmellik

Sadelik

Extended seçim

Proseslerinizi yenilikçi teknolojilerle optimize edin

Teknik mükemmellik

Sadelik

Xpert seçim

En zorlu uygulamalarınızda uzmanlaşın

Teknik mükemmellik

Sadelik
Loading alternative products
Hızlı seçim
Önerdiğimiz seçeneklerden birini seçin
Ayrı konfigürasyon
Seçiminize mümkün olan tüm seçeneklerle devam edin
Avantajlar

Investment intensive measuring instruments protected

Increased plant availability as surge arrester is perfectly matched to the electronic components involved in process automation and process measuring technology

Application in Ex areas - optionally...
Uygulama alanı

Surge arresters are used to weaken residual currents from upstream lightning protection steps and to limit system-induced or -generated overvoltage surges.

HAW562 units are primarily used in process automation and in measuring and communication...
Dokümanlar / Kılavuzlar / Yazılım
Aksesuarlar / Yedek parçalar
Screen grounding terminal HAW562

Mounting bracket field housing wall/pipe HAW562