Bu ürünü zaten satın aldınız mı?
En son versiyon için yazılım portalımızda oturum açın.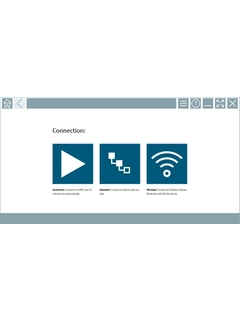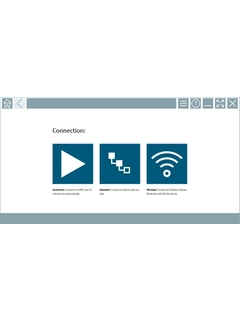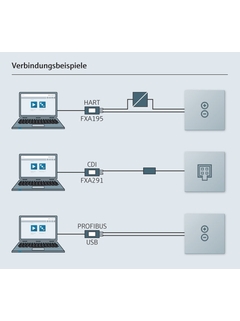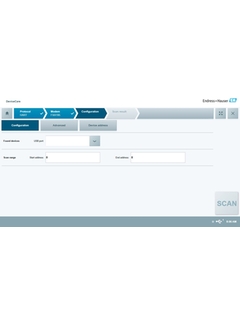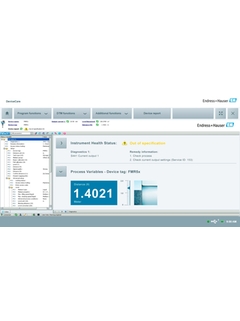 Özelliklere genel bakış
Connect to device

One-click automatic connection

Connection assistant

Communication protocols

HART

PROFIBUS DP/PA

FOUNDATION Fieldbus

CDI

Endress+Hauser Interfaces

Modbus

Hardware interfaces

Modems (USB/RS232)

TCP/IP

USB

PCMCIA
Uygulama alanı
The fastest way to configure Endress+Hauser field devices is by using our dedicated tool DeviceCare. User-centered design allows for transparent and intuitive device connection and configuration. Intuitive menu design and guided step-by-step approach with status indication ensures best-in-class visibility.

DeviceCare is the tool developed by Endress+Hauser for the configuration of Endress+Hauser devices. All smart devices in a plant can be configured via a point-to-point or point-to-bus connection. The status information given provides users with a simple yet effective tool for monitoring devices. Automatic functions and wizards guide the user easily through the program. The user-friendly menus enable transparent and intuitive access to the field devices.
Avantajlar
Fast and easy installation, online application updates, one-click connection to devices.

Automatic hardware identification and driver catalog update.

Device configuration with DTMs, Heartbeat verification support.

Multi-language support, touch-ready for tablet use.

The following communication protocols are supported: HART, PROFIBUS DP/PA, FOUNDATION Fieldbus, IO-Link, Modbus, CDI and Endress+Hauser service interfaces.


Hardware interfaces for modems (USB/RS232), Bluetooth, TCP/IP and USB.

Connection to Endress+Hauser Bluetooth and WLAN devices - perfect for wireless device configuration and diagnostics.
Bunlar da ilginizi çekebilir
DeviceCare yenilik broşürü

Endress+Hauser saha cihazlarını en hızlı şekilde özel DeviceCare aracını kullanarak ayarlayabilirsiniz.

Yazılım portalına ulaşın

Yazılım, güncelleme ve cihaz sürücüsü kütüphanelerini Yazılım Portalından indirebilirsiniz. Ayrıca yazılım ürününüzü ve yazılım lisanslarını da Yazılım Portalından aktifleştirebilirsiniz.
Basit ürünler

Seçmesi, kurması ve çalıştırması kolay
Teknik mükemmellik
Sadelik
Standart ürünler

Güvenilir, sağlam ve az bakım gerektiren
Teknik mükemmellik
Sadelik
Üst düzey ürünler

Son derece fonksiyonel ve uygun
Teknik mükemmellik
Sadelik
Özelleştirilmiş ürünler

Zorlu uygulamalar için tasarlanmış
Teknik mükemmellik
Sadelik
FLEX seçimleri
Teknik mükemmellik
Sadelik

Fundamental seçim

Temel ölçüm ihtiyaçlarınızı karşılayın

Teknik mükemmellik

Sadelik

Lean seçim

Ana proseslerinizin üstesinden kolayca gelin

Teknik mükemmellik

Sadelik

Extended seçim

Proseslerinizi yenilikçi teknolojilerle optimize edin

Teknik mükemmellik

Sadelik

Xpert seçim

En zorlu uygulamalarınızda uzmanlaşın

Teknik mükemmellik

Sadelik