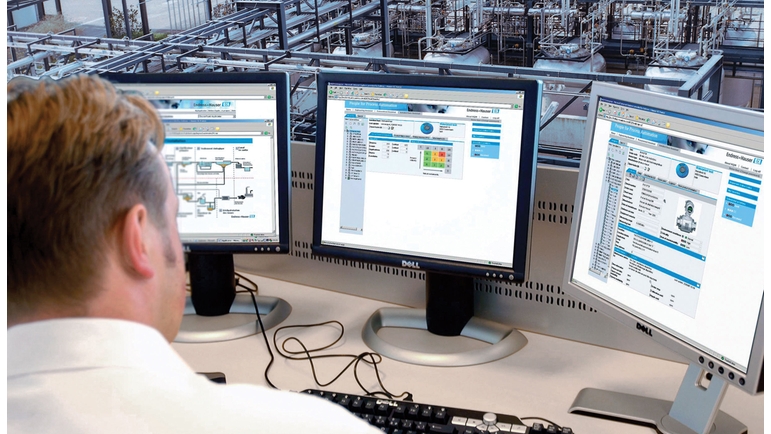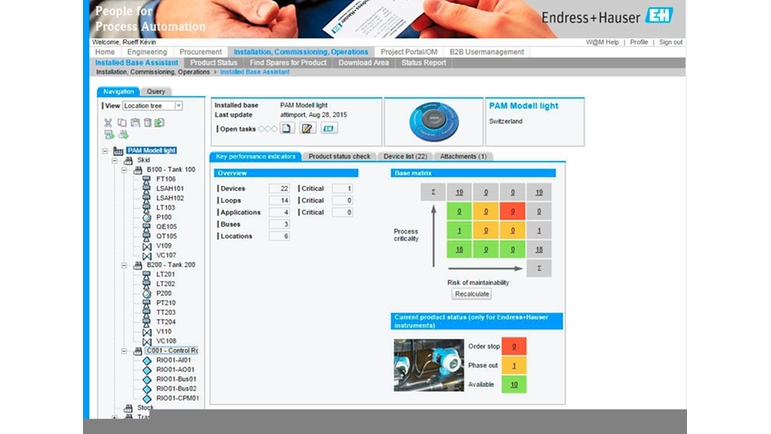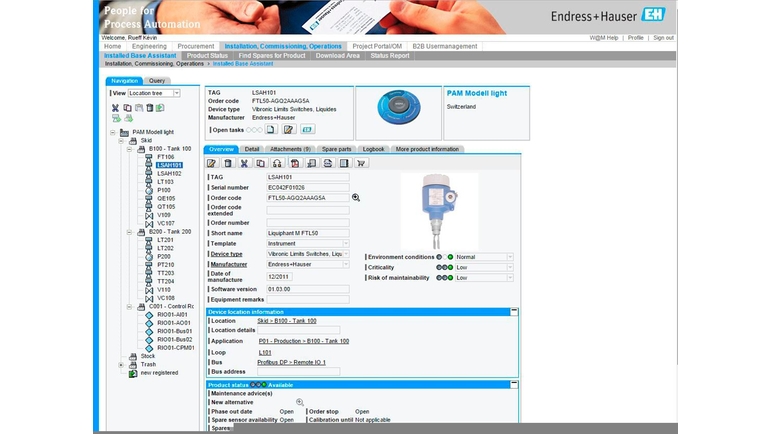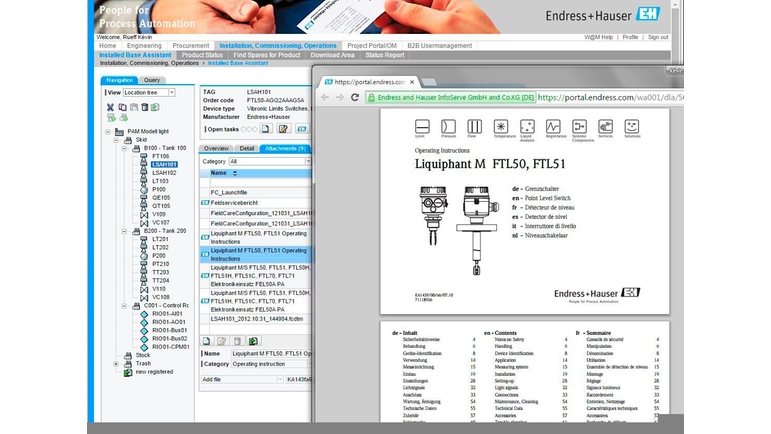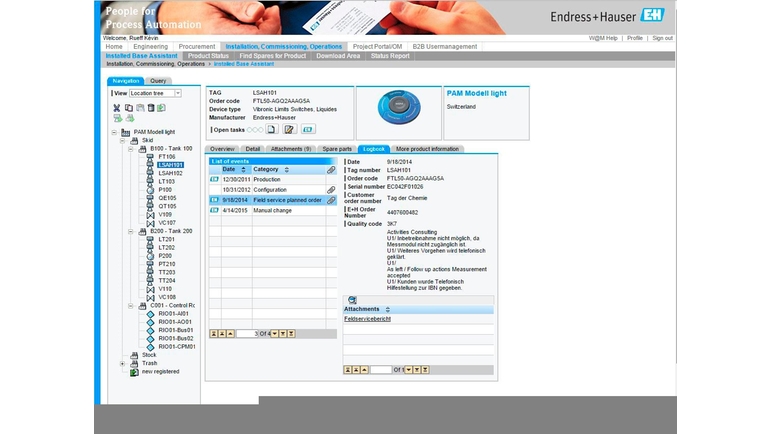 Effective management of your installed base throughout your asset's life cycle
The web-based W@M Portal allows data monitoring of your process, permitting proactive maintenance of your devices. You get fast access to critical information, such as spare parts, product availability and reports. Quick access to the right information speeds up your processes, such as repair or replacement on an instrument or downloading certificates for inspections. Furthermore, the pre-filled data available allows reliable planning of your maintenance events.
Hızlı seçim
Önerdiğimiz seçeneklerden birini seçin
Ayrı konfigürasyon
Seçiminize mümkün olan tüm seçeneklerle devam edin
Avantajlar

Pre-filled asset information for Endress+Hauser devices because of online connection to Endress+Hauser's product database

Minimized plant downtime and errors thanks to quick access to asset information around-the-clock

Information and documentation for...
Uygulama alanı

W@M Portal, a flexible solution for several applications

W@M Portal is Endress+Hauser's online platform (hosted application) for asset information management. The web based portal provides pre-filled information for Endress+Hauser devices and allows...
İndir
Tesis Varlık Yönetimi

Cihaz arızalarına ve bozulmalarına hızlı bir şekilde müdahale edebiliyor musunuz?Tesis operasyonu alanında sunduğumuz bu imkan, çözümümüzün sağladığı avantajlardan ve operasyonel maliyet tasarruflarından sadece bir tanesidir.

W@M Portal ve W@M Enterprise

Endress+Hauser'in W@M Yaşam Çevrimi Yönetimi'nin bir parçası olan web tabanlı W@M Portal ve W@M Enterprise araçları, teknik ve operasyonel bilgileri eksiksiz bir biçimde ve rahatça yönetmenizi sağlar.