Asset Health Monitoring Solution SRP700 Rockwell Edition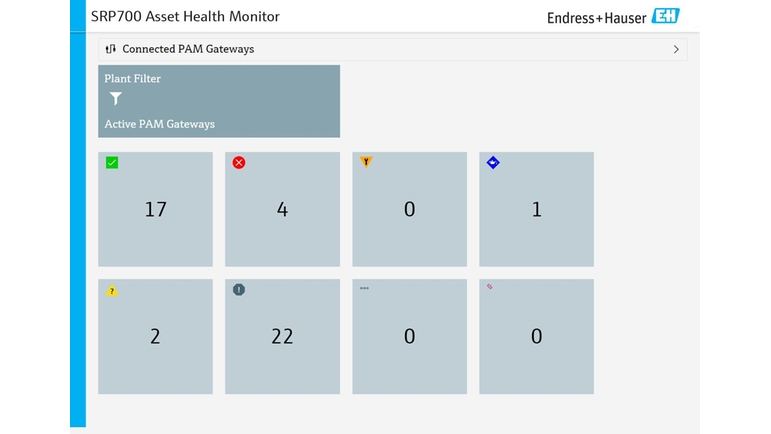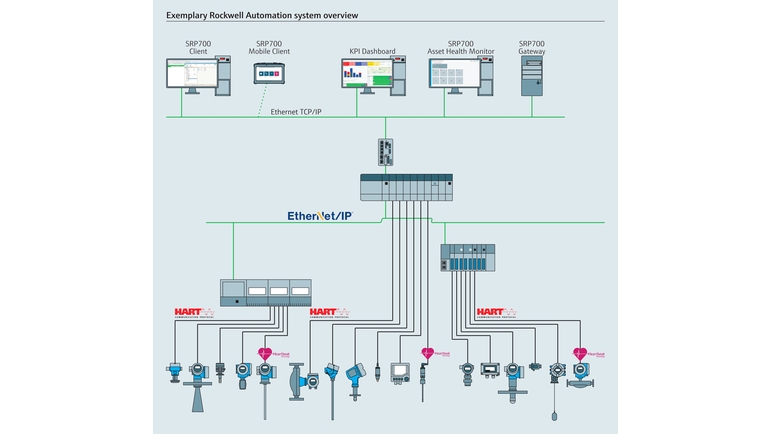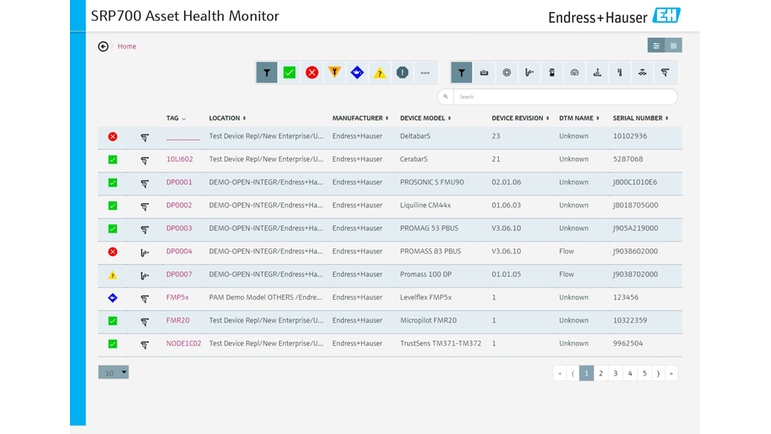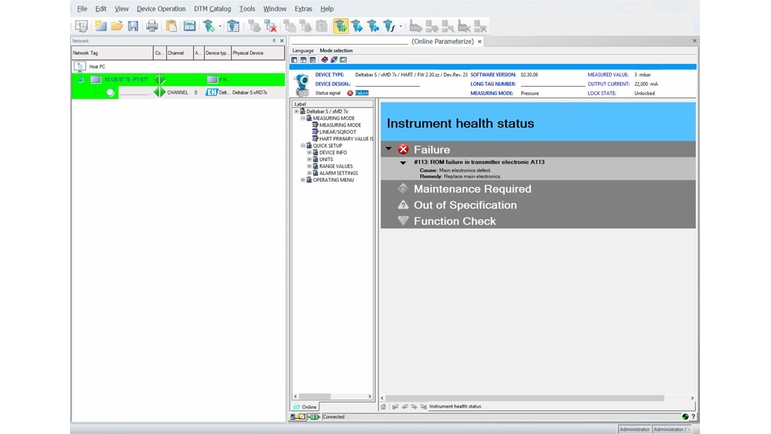 Streamline your plant operation by benefitting from data from the field
Devices often report maintenance required months before they fail. In a lot of cases, such information is not collected or is lost in logfiles of the control system, where maintenance technicians do not have access. Our Asset Health Monitoring solution accesses this information and presents it in easily readable form to all involved in the running of a plant. This not only improves transparency, but also reduces maintenance costs while increasing plant availability.

Basit ürünler

Seçmesi, kurması ve çalıştırması kolay
Teknik mükemmellik
Sadelik
Standart ürünler

Güvenilir, sağlam ve az bakım gerektiren
Teknik mükemmellik
Sadelik
Üst düzey ürünler

Son derece fonksiyonel ve uygun
Teknik mükemmellik
Sadelik
Özelleştirilmiş ürünler

Zorlu uygulamalar için tasarlanmış
Teknik mükemmellik
Sadelik
FLEX seçimleri
Teknik mükemmellik
Sadelik

Fundamental seçim

Temel ölçüm ihtiyaçlarınızı karşılayın

Teknik mükemmellik

Sadelik

Lean seçim

Ana proseslerinizin üstesinden kolayca gelin

Teknik mükemmellik

Sadelik

Extended seçim

Proseslerinizi yenilikçi teknolojilerle optimize edin

Teknik mükemmellik

Sadelik

Xpert seçim

En zorlu uygulamalarınızda uzmanlaşın

Teknik mükemmellik

Sadelik
Hızlı seçim
Önerdiğimiz seçeneklerden birini seçin
Ayrı konfigürasyon
Seçiminize mümkün olan tüm seçeneklerle devam edin
Avantajlar

Take actions on diagnostic data provided by devices.

Connect with a fingertip to the device for troubleshooting and configuration.

See current and past diagnostic data as well as prescription measures together with their time stamps.

Analyze historical...
Uygulama alanı

SRP700 is a pre-engineered software based solution for Rockwell Automation systems, tailored for various industries. It runs on traditional hardware or in a virtual machine environment and comprises a central monitor and gateway, a standard client for...
Dokümanlar / Kılavuzlar / Yazılım