Radiometric
Interface measurement
Source Container FQG63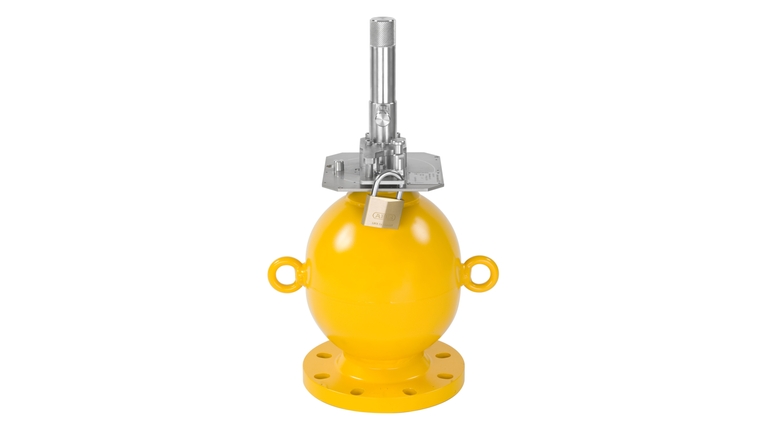 Lightweight radiation source container with flexible extension element
The FQG63 source container is designed to hold the radioactive source during radiometric level, density and interface measurement. The radiation is damped in all directions as long as the source container is switched off. This guarantees highest safety for the personnel and a reliable measurement. If the source is switched on and lowered down into the process tank, it emits the radiation into all directions.
Hızlı seçim
Önerdiğimiz seçeneklerden birini seçin
Ayrı konfigürasyon
Seçiminize mümkün olan tüm seçeneklerle devam edin
Avantajlar

Highest safety classification for the source supplied (DIN 25426/ISO 2919, typical classification C66646)

Reliable measurement due to lightweight container and almost spherical design which provides optimized screening

Flexible installation length up to...
Uygulama alanı

Designed to hold the radioactive source during density and interface measurement.

Off-position: Radioactive source located in the source container and screens off radiation

On-position: Radioactive source with the flexible extension located in the...
Dokümanlar / Kılavuzlar / Yazılım
Aksesuarlar / Yedek parçalar
Nr

55

Order code

XPF0018-

Flexible Rope extension FQG63

Usage: FQG63.

Warning sign: Symbol "Radioactive !"

Corrosion resistant steel, 304.