Point level switch
Soliswitch FTE30
rotary paddle switch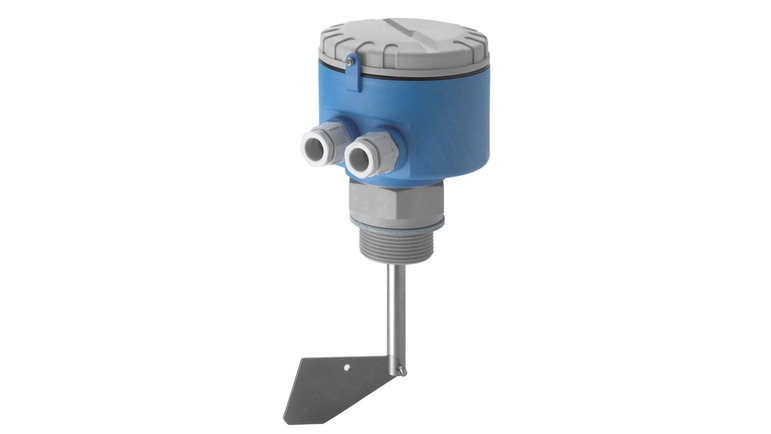 Simple mechanical mechanism, extremely robust and cost-effective point level switch for bulk solids
The economical Soliswitch FTE30 is a paddle switch for point level detection in bulk materials. Its robust polymer housing and compact design makes it an ideal sensor for full, empty and demand alarm in applications with bulk solids. The optimized materials make the unit outstandingly robust and therefore suitable for use in dust explosive areas.
Hızlı seçim
Önerdiğimiz seçeneklerden birini seçin
Ayrı konfigürasyon
Seçiminize mümkün olan tüm seçeneklerle devam edin
Avantajlar

Reliable and economical paddle switch

Highest safety standard

Diverse instrument designs for use under different application conditions

Slip clutch prevents impact on paddle

Ingress protection to IP65 for optimum safety in the process
Uygulama alanı

Process connections: G 1½", PBT; G 1½", 1.4305; Reinforced shaft G 1½", 1.4305

Sensor length: Different standard lengths between 100 mm (4") and 600 mm (24"), additional rope length of 2,000 mm (80") (can be shortened)

Temperature: -20 to +80 °C (-4...
Dokümanlar / Kılavuzlar / Yazılım
Aksesuarlar / Yedek parçalar
Housing upper (lid) without O-ring FTE

Rope extension cpl. 2m FTE 30

Hinged paddle cpl. FTE30 1.4435

Protection cover cpl. FTE30

Signal light cpl. 230V FTE-30

Lamp E14 230V FTE

(Order quantity: 5 pieces)

Lamp E14 24-30 V,80mA FTE

(Order quantity: 5 pieces)

Lamp E14 48V FTE

(Order quantity: 5 pieces)

Lamp E14 130V 2.6W

(Order quantity: 5 pieces)

The unit is not repairable
Yeni seri

The Soliswitch is the most universal of all point level sensing technologies and more over the most popular level switch used in bulk materials.