LPGmass
Coriolis flowmeter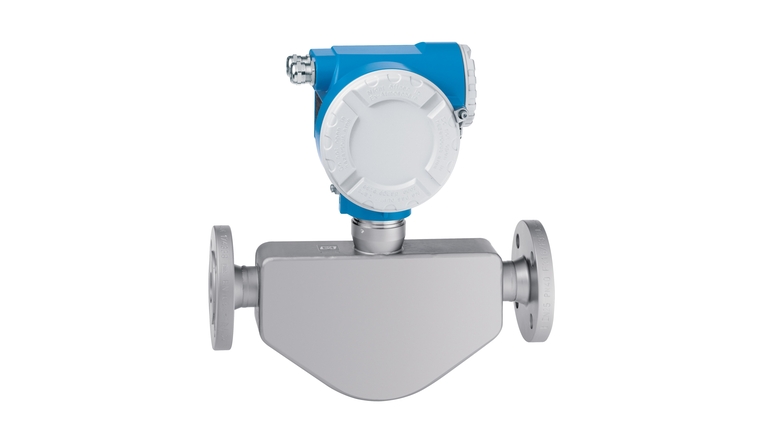 The refueling and distribution application flowmeter with easy system integration
The LPGmass is specially designed for flow measurement of LPG for dispensing and truck unloading. It combines an integrated temperature measurement with intelligent conversion functions, providing volume correction directly on site. LPGmass will be the preferred choice for system integrators, skid builders and equipment manufacturers.
Basit ürünler

Seçmesi, kurması ve çalıştırması kolay
Teknik mükemmellik
Sadelik
Standart ürünler

Güvenilir, sağlam ve az bakım gerektiren
Teknik mükemmellik
Sadelik
Üst düzey ürünler

Son derece fonksiyonel ve uygun
Teknik mükemmellik
Sadelik
Özelleştirilmiş ürünler

Zorlu uygulamalar için tasarlanmış
Teknik mükemmellik
Sadelik
FLEX seçimleri
Teknik mükemmellik
Sadelik

Fundamental seçim

Temel ölçüm ihtiyaçlarınızı karşılayın

Teknik mükemmellik

Sadelik

Lean seçim

Ana proseslerinizin üstesinden kolayca gelin

Teknik mükemmellik

Sadelik

Extended seçim

Proseslerinizi yenilikçi teknolojilerle optimize edin

Teknik mükemmellik

Sadelik

Xpert seçim

En zorlu uygulamalarınızda uzmanlaşın

Teknik mükemmellik

Sadelik
Özelliklere genel bakış

Max. measurement error

Mass flow (liquid): ±0.2 %
Volume flow (liquid): ±0.3 %

Measuring range

0 to 45 000 kg/h (0 to 1650 lb/min)

Medium temperature range

–40 to +125 °C (–40 to +257 °F)

Max. process pressure

Wetted materials

Measuring tube: 1.4539 (904L)
Connection: 1.4404 (316/316L)
Hızlı seçim
Önerdiğimiz seçeneklerden birini seçin
Ayrı konfigürasyon
Seçiminize mümkün olan tüm seçeneklerle devam edin
Avantajlar

Excellent operational safety – reliable under extreme ambient conditions

Fewer process measuring points – multivariable measurement (flow, density, temperature)

Space-saving installation – no in/outlet run needs

Easy operation – reduced to application needs

Fast commissioning – pre-configured devices

...
Uygulama alanı

Measuring principle operates independently of physical fluid properties such as viscosity or density

Accurate measurement of liquefied petroleum gas in refueling and distribution applications.

Device properties

Flow rates up to 45 000 kg/h (1654 lb/min)

Volume flow calculation according to...
Dokümanlar / Kılavuzlar / Yazılım
LPGmass Technical Information

Coriolis flowmeter
The refueling and distribution application flowmeter with easy system
integration

Technical Information (TI)

LPGmass Modbus RS485 Operating Instructions and Description of Device Functions

Coriolis flowmeter
For LPG (Liquified Petroleum Gas) applications

Operating Instruction (BA)

LPGmass Brief Operating Instructions

Coriolis Mass Flow Measuring System for fueling with Liquified Petroleum
Gas (LPG)

Short Instruction (KA)

11/10

Safety Instructions for Spare Parts Installation Instructions

Flowmeter

Installation Instructions (EA)

Exchanging lead seal Installation Instructions

Promag 51, Promass 84, CNGmass DCI 8DF, LPGmass 8FE, CNGmass 8FF

Installation Instructions (EA)

Replacing electronics module Installation Instructions

CNGmass 8FF, LPGmass 8FE, Cubemass 8CM

Installation Instructions (EA)

Replacing cover and O-ring Installation Instructions

romag 10, 23, 50, 51, 53, 55, 400, 800, Promass 40, 80, 83, 84, 8ME,
CNGmass 8FF, LPGmass 8FE, Cubemass 8CM, Prosonic Flow 90, 91,9
2, 93, t-mass 65, Prowirl 72, 73

Installation Instructions (EA)

LPGmass NEPSI Zone 1, 21 Ex documentation

Ex documentation for the operating instruction:
BA00133D

Ex Safety Instructions (XA)

LPGmass Division 1 Ex documentation

Ex documentation for Operating Instructions BA00133D

Ex Safety Instructions (XA)

LPGmass Division 1 Ex documentation

Ex documentation for Operating Instructions BA133D

Ex Safety Instructions (XA)

LPGmass ATEX II2GD IECEx Zone 1, 21 Ex documentation

Ex-Dokumentation zur Betriebsanleitung BA00133D
Ex documentation for Operating Instructions BA00133D
Documentation Ex relative à la mise en service BA00133D

Ex Safety Instructions (XA)

Change of Directives Special Documentation

Change of Directives

Special Documentation (SD)

LPGmass Information on the Pressure Equipment Directive Special Documentation

The information relates to devices which have been examined in
accordance with the guidelines of the Pressure Equipment Directive 9
7/23/EC. (PED)

Special Documentation (SD)

Information on the Pressure Equipment Directive Proline flowmeters Special Documentation

Proline flowmeters

Special Documentation (SD)

Flow measurement in utilities - for the US Market

Energy management in your hands - customized solutions for
compressed air, gas, steam and water

Competence Brochure (CP)

12/10

Competence brochure – Refueling and filling made easy

Accurate flow measurement for natural gas (CNG), liquefied gas (LPG,
LNG) and AdBlue

Competence Brochure (CP)

11/14

Kompetenzbroschüre – Betanken und Befüllen mit Treibstoffen leicht gemacht

Präzise Durchflussmessung für Erdgas (CNG), Flüssiggas (LPG, LNG)
sowie AdBlue

Competence Brochure (CP)

11/14

Modern measurement on filling machines

Filling, cleaning and sterilization

Competence Brochure (CP)

07/10

IN011D LPGmass flow measurement for LPG for dispensing and truck unloading for US market.

Reliable Coriolis flowmeter with on site volume correction function.
Offering a broad range of process connections and sizes to suit every
measuring task with worldwide accepted Ex-approvals and various
custody
transfer approvals.

Product Family: CNGmass, LPGmass

Product Code: 8FE-, 8FF-
Declaration Number: IP 67

CNGmass, LPGmass

Product Code: 8FE-, 8FF-
Declaration Number: EC_00229_01.16

LPGmass

Product Code: 8FE-, D8EB-
Declaration Number: EC_00059_03.15

LPGmass

Product Code: 8FE-
Declaration Number: EC_00230_01.16

CNGmass, LPGmass

Product Code: 8DF-, 8FE-, 8FF-
Region/Country: Russia (TR CU)
Approval Agency: EAC
Approval Number: TC BY_112 11.01. TP020 003 137

Promass X, Promass S, Promass Q, Promass P, Promass O, Promass K, Promass I, Promass H, Promass G, Promass F, Promass E, Promass A, Promass 84, Promass 83, Promass 80, Promass 40, LPGmass, CNGmass

Product Code: 8O1B-, 8K1B-, 8I5B-, 8I3B-, 8I1B-, 8H5B-, 8H3B-, 8H1B-, 8G1B-, 8FF-, 8FE-, 8F5B-, 8F3B-, 8F1B-, 8O3B-, 8O5B-, 8P1B-, 8P3B-, 8P5B-, 8Q3B-, 8Q5B-, 8S1B-, 8S1C-, 8S3B-, 8S5B-, 8X3B-, 8X5B-, D8CB-, 40E-, 80A-, 80E-, 80F-, 80H-, 80I-, 80P-, 80S-, 83A-, 83E-, 83F-, 83H-, 83I-, 83P-, 83S-, 83X-, 84A-, 84F-, 84X-, 8A1B-, 8A3B-, 8A3C-, 8A5B-, 8A5C-, 8DF-, 8E1B-, 8E3B-, 8E5B-
Region/Country: Russia (TR CU)
Approval Agency: EAC
Approval Number: EAEC N RU D-CH.AD07.B.02228/20

CNGmass, LPGmass

Product Code: 8FF-, 8FE-
Region/Country: Europe (ATEX)
Approval Agency: PTB
Category: II 2 G, II 2 D
Protection: Ex d [ia], Ex tD A21 IP6X

CNGmass, Cubemass, LPGmass

Product Code: 8CM-, 8FE-, 8FF-
Region/Country: International (IECEx)
Approval Agency: PTB
Protection: Ex tb

CNGmass, Cubemass, LPGmass

Product Code: 8FE-, 8FF-, 8CM-
Region/Country: USA
Approval Agency: FM
Category: I/1/A,B,C,D/Txxx°C, II,III/1/E,F,G/Txxx°C
Protection: XP/IS, IS/DIP

CNGmass, LPGmass

Product Code: 8FE-, 8FF-
Region/Country: USA
Approval Agency: UL
Category: I/2/A,B,C,D/T4

CNGmass, Cubemass, LPGmass

Product Code: 8CM-, 8DF-, 8FE-, 8FF-
Region/Country: China
Approval Agency: NEPSI
Protection: Ex tD A21 IP6X, Ex d e ia mb, Ex d ia

CNGmass, LPGmass

Product Code: 8FE-, 8FF-
Protection: Ex d [ia] IIC T6...T1 Gb, Ex d [ia] IIC IIC Gb, Ex e mb [ia] IIC T6...T1 Gb, Ex e mb [ia] IIC IIC Gb, Ex tb IIIC Txxx°C Db, Ex d [ia Ga] IIC IIC Gb, Ex tb [ia Da] IIIC Txxx°C Db

CNGmass, LPGmass

Product Code: 8FE-, 8FF-
Region/Country: Canada, USA
Approval Agency: CSA

CNGmass, LPGmass

Product Code: 8FE-, 8FF-
Region/Country: Canada, USA
Approval Agency: FM
Category: II,III/1/E,F,G/T, I/2/A,B,C,D/T
Protection: DIP, NI

CNGmass, LPGmass

Product Code: 8FE-, 8FF-
Region/Country: South Korea
Approval Agency: KTL
Protection: Ex d [ia]

CNGmass, LPGmass

Product Code: 8FE-, 8FF-
Region/Country: USA
Approval Agency: FM
Category: I/2/A,B,C,D/Txxx°C, II,III/1/E,F,G/Txxx°C
Protection: DIP, NI

LPGmass

Product Code: 8FE-
Region/Country: Europe
Approval Agency: NMI
Approval Number: TC7286

CNGmass, LPGmass

Product Code: 8DF-, 8FE-, 8FF-
Region/Country: Russia
Approval Agency: Rosstandart
Approval Number: CH.C.29.004.A № 54335_1

LPGmass

Product Code: 8FE-, D8EB-
Region/Country: USA
Approval Agency: NTEP
Approval Number: NTEP 07-006A3

LPGmass

Product Code: 8FE-
Region/Country: Canada
Approval Agency: Measurement Canada (MC)
Approval Number: AV-2405C
Aksesuarlar / Yedek parçalar
Kit Cover version blind Exd

8FF/8FE/8CM

Kit cover connection compart. Exd

72/73/92F/8FF/8FE/8CM

Kit Ground terminal/Cover clamp

10/1YH/23/65/72/73/91W/92F/8FF/8FE/8CM

Kit 10 cable glands M20x1.5 Ex

Kit 10 ext. M20x1.5/NPT 1/2" (plug PVC)

Kit 10 ext. M20x1.5/G 1/2" (plug PVC)