Online turbidity meter
Turbimax CUE21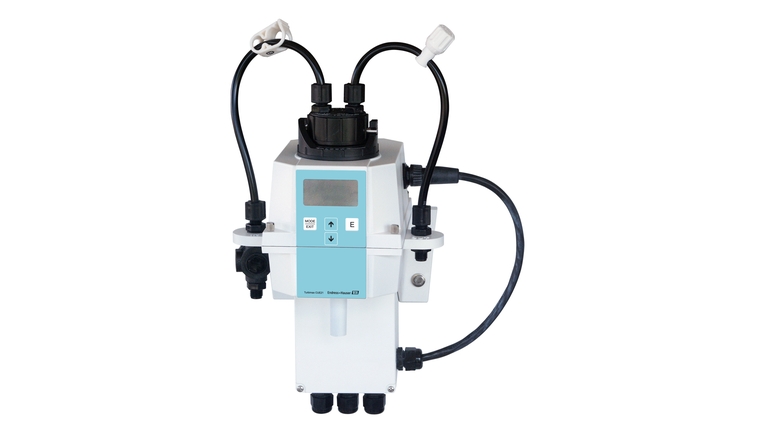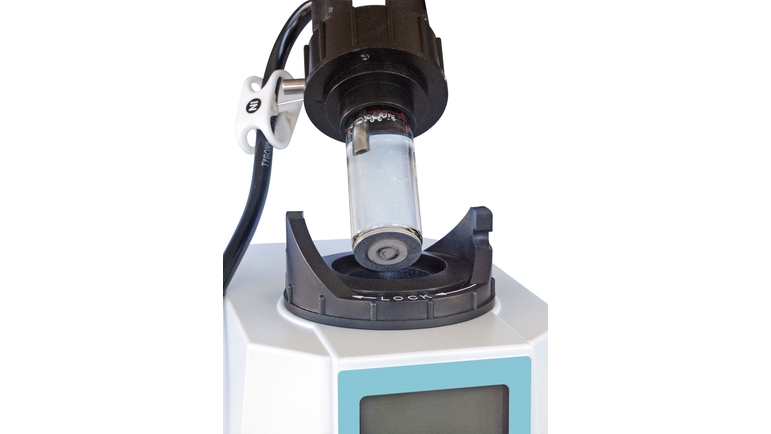 Compact system with sample condition adjustment for drinking and process water applications
Turbimax CUE21 is a reliable turbidity meter for continuous measurement compliant to EN ISO 7027. Operation is simple: connect the water, adjust the settings and the system runs unattended. Turbimax CUE21 provides guided calibration according to predefined standards, helping to streamline maintenance. Its automatic ultrasonic cleaning function extends service intervals offering significant savings in operational expenditure.
Basit ürünler

Seçmesi, kurması ve çalıştırması kolay
Teknik mükemmellik
Sadelik
Standart ürünler

Güvenilir, sağlam ve az bakım gerektiren
Teknik mükemmellik
Sadelik
Üst düzey ürünler

Son derece fonksiyonel ve uygun
Teknik mükemmellik
Sadelik
Özelleştirilmiş ürünler

Zorlu uygulamalar için tasarlanmış
Teknik mükemmellik
Sadelik
FLEX seçimleri
Teknik mükemmellik
Sadelik

Fundamental seçim

Temel ölçüm ihtiyaçlarınızı karşılayın

Teknik mükemmellik

Sadelik

Lean seçim

Ana proseslerinizin üstesinden kolayca gelin

Teknik mükemmellik

Sadelik

Extended seçim

Proseslerinizi yenilikçi teknolojilerle optimize edin

Teknik mükemmellik

Sadelik

Xpert seçim

En zorlu uygulamalarınızda uzmanlaşın

Teknik mükemmellik

Sadelik
Hızlı seçim
Önerdiğimiz seçeneklerden birini seçin
Ayrı konfigürasyon
Seçiminize mümkün olan tüm seçeneklerle devam edin
Avantajlar

Long service intervals to save on operational costs

Fast and easy calibration, verification within seconds

Low volume of flow-through cuvette speeds up response time

Automatic ultrasonic cleaning function reduces maintenance effort

Sample condition...
Uygulama alanı

Turbimax CUE21 is an online turbidity meter for:

Drinking and process water:
- Process monitoring
- Filter monitoring and filter backwash in water works
- Water quality monitoring in water works and distribution networks

Utilities of all industries...
Dokümanlar / Kılavuzlar / Yazılım
Aksesuarlar / Yedek parçalar
Electronical service module CUE21

Light source: Infrared LED (850 nm) Measuring range: 0 - 1000 NTU Spare part turbidity measurement

Field terminal box CUE21/CUE22

Supply voltage: 100-240 VAC Spare part turbidity measurement

Desiccant CUE21/CUE22

Refill pack Accessory turbidity measurement

Tubing kit CUE21/CUE22

Accessory turbidity measurement

Ultrasonic Cuvette CUE21/CUE22

Accessory turbidity measurement

Calibration kit CUE21/CUE23/CUE24

Ready-for-use solutions: 0,02 NTU, 10 NTU and 1000 NTU Accessory turbidity measurement

Flow chamber CUE21/CUE22

for bubble suppression Accessory turbidity measurement

Pressure Regulator for CUE21/22

Kit CUE21/22: Flow Head Assembly
Yeni seri

The Liquiline CM442 transmitter is the perfect first step into the world of multiparameter measurement. Its clever simplicity offers great ease-of-use and saves you time and money every day.

Turbimax CUS52D is a smart inline/immersion turbidity sensor for all water production measuring points. Achieve lab quality measurement without product loss!

Flowfit CUA252 is a flow assembly with extremely low backscattering enabling reliable measurements in the lowest turbidity range.

Flowfit CUA262 is an inline turbidity assembly for welding in your skid, pipeline or plant. Its stainless steel design offers hygienic measurement on a small footprint.
Başarı öyküleri
Boiler water monitoring made easy

With the SWAS Compact Panel, the continuous monitoring of quality parameters such as pH and conductivity in cheese production can be automated and simplified.

Gelişmiş biyoproses kontrolü

Donanımdan geliştirmeye ve analitik servislere kadar eksiksiz çözümler sayesinde zaman alıcı numune analizinden fermantasyon proseslerindeki kritik parametrelerin gerçek zamanlı izlenmesine...
Suyun izlenmesi hayat kurtarır

Su, dünyanın birçok ülkesinde gittikçe artan bir şekilde değerli bir ürün olarak kabul edilmektedir. Bu nedenle suyun israf edilmesi giderek kabul edilemez bir durum haline gelmekte ve su kalitesini kontrol etme ihtiyacı artmaktadır.