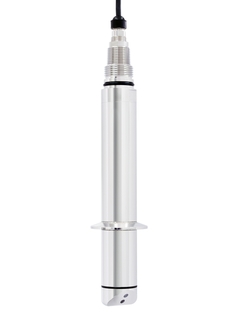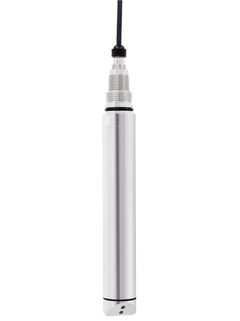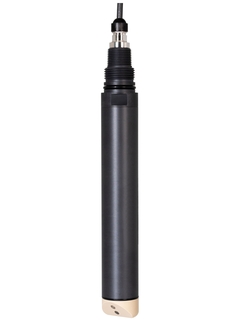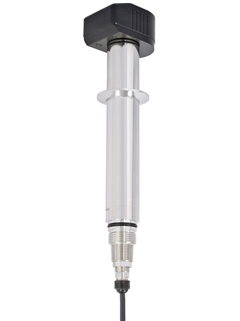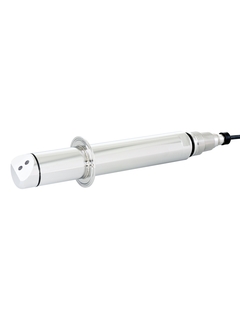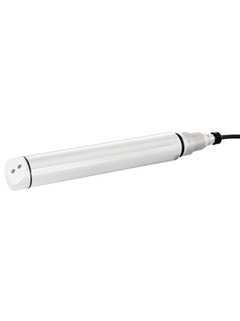 Özelliklere genel bakış
Process temperature

Stainless steel version: -20 to 85 °C (0 to 185 °F)
Plastic version: -20 to 60°C (-4 to 140 °F)

Process pressure

Stainles steel version: 0.5 to 10 bar abs
(7.3 to 145 psi abs)
Plastic version: 0.5 to 6 bar abs
(7.3 to 87 psi abs)
Uygulama alanı
Turbimax CUS52D is a smart sensor with lab accuracy that allows unattended operation of all turbidity measuring points in drinking water production and many other applications with fresh, process or salt water. You can mount it directly into your pipeline, thus saving costly bypass installations and avoiding product losses. Thanks to Memosens digital technology, the Turbimax CUS52D offers maximum process and data integrity, simple operation and allows predictive maintenance.
Turbimax CUS52D measures turbidity in:
Drinking and process water:
- From inlet to outlet in water plants
- Raw water abstraction and control
- Distribution networks
- All quality control points in water production

Saline water:
- Desalination plants
- Marine applications (e.g. monitoring of exhaust gas cleaning on ships)

Wastewater treatment plants:
- Reuse of outlet water (e.g. 4th cleaning step)

Utilities in all industries:
- From inlet to outlet in water production
- Distribution networks
Avantajlar
Measuring results like in the lab: Highly accurate and reliable monitoring of your water quality – even at the lowest turbidity.

Turbidity measurement without product loss: Hygienic inline measurement preserves each drop of water in the process.

Unattended operation: Intelligent design and practical accessories enable sophisticated self-cleaning capabilities and minimize maintenance.

Smart verification and calibration: Absolutely safe, liquid-free, without Formazin.

Great flexibility, simple handling: One sensor for all measuring points and all installation environments (inline or immersion).

Improved process control: Individually adaptable sensor response time.

Fast commissioning: Factory calibration and Memosens technology allow plug & play integration into your process.
Extended seçim
Üst düzey ürünler

Son derece fonksiyonel ve uygun
Teknik mükemmellik
Sadelik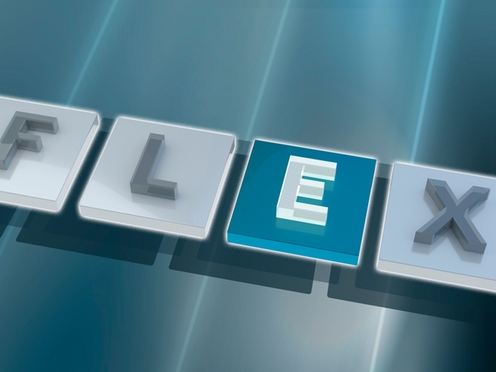 Loading alternative products
Başarı öyküleri
Kazan suyu izleme artık çok kolay

SWAS Compact Panel ile peynir üretiminde pH ve iletkenlik gibi kalite parametrelerinin sürekli izlenmesi otomatikleştirilebilir ve basitleştirilebilir.

Gelişmiş biyoproses kontrolü

Donanımdan geliştirmeye ve analitik servislere kadar eksiksiz çözümler sayesinde zaman alıcı numune analizinden fermantasyon proseslerindeki kritik parametrelerin gerçek zamanlı izlenmesine...
Basit ürünler

Seçmesi, kurması ve çalıştırması kolay
Teknik mükemmellik
Sadelik
Standart ürünler

Güvenilir, sağlam ve az bakım gerektiren
Teknik mükemmellik
Sadelik
Üst düzey ürünler

Son derece fonksiyonel ve uygun
Teknik mükemmellik
Sadelik
Özelleştirilmiş ürünler

Zorlu uygulamalar için tasarlanmış
Teknik mükemmellik
Sadelik
FLEX seçimleri
Teknik mükemmellik
Sadelik

Fundamental seçim

Temel ölçüm ihtiyaçlarınızı karşılayın

Teknik mükemmellik

Sadelik

Lean seçim

Ana proseslerinizin üstesinden kolayca gelin

Teknik mükemmellik

Sadelik

Extended seçim

Proseslerinizi yenilikçi teknolojilerle optimize edin

Teknik mükemmellik

Sadelik

Xpert seçim

En zorlu uygulamalarınızda uzmanlaşın

Teknik mükemmellik

Sadelik