Sample preparation
Liquiline System CAT820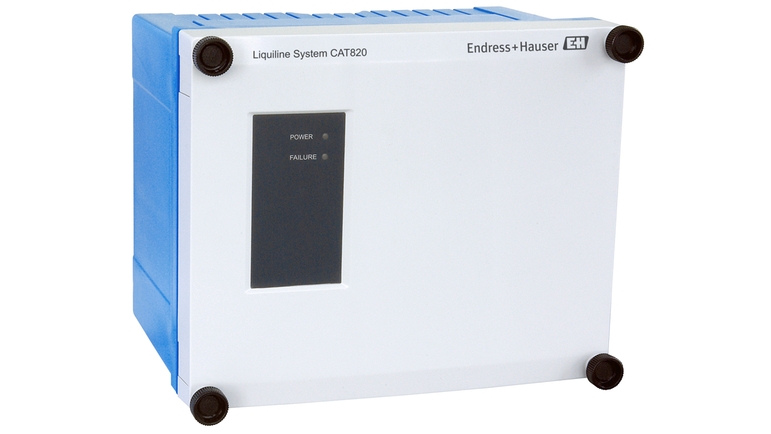 In-situ filtration system for sampling in wastewater treatment plants and surface waters
Liquiline System CAT820 provides clear samples directly from your process. Equipped with Memosens technology, it simplifies commissioning and supports predictive maintenance. Easy cleaning of the special membrane surface and tool-free maintenance reduce your operating costs. CAT820 can be combined with the modular Flexdip holder to facilitate adaption to your process. It is fully controlled by the Liquiline System analyzer, allowing perfect synchronization of your measuring point.

Hızlı seçim
Önerdiğimiz seçeneklerden birini seçin
Ayrı konfigürasyon
Seçiminize mümkün olan tüm seçeneklerle devam edin
Avantajlar

Fast commissioning and plug & play thanks to Memosens technology and user-friendly Liquiline operating concept

Cost-effective through tool-free maintenance and easy replacement of filter elements

Advanced diagnostics with remote access for increased...
Uygulama alanı

Liquiline System CAT820 is designed for:

Aeration basins and outlets of municipal and industrial wastewater treatment plants

Surface waters

Taking aqueous samples from industrial processes
Dokümanlar / Kılavuzlar / Yazılım
Aksesuarlar / Yedek parçalar
Nr

244

Order code

71241492

Kit CAT820/860: filter complete 0,1um

Consists of cermaic filter candle 0,1um and filter holder

Nr

205

Order code

71374136

Kit CAT820/860: filter complete 0,4um

Consists of cermaic filter candle 0,4um and filter holder

Nr

205

Order code

71222181

Kit CAT820/860: filter candle 0,1um

Nr

205

Order code

71383467

Kit CAT820/860: filter candle 0,4um

Nr

241

Order code

71326150

Kit CAT820/860: 1 year of maintenance

Nr

241

Order code

71229924

Kit CAT820/860: 3 years of maintenance

Nr

206

Order code

71241442

Kit CAT820/860: 10 x connector hose pump

cleaner CY820

Cleaning solution for hoses and filter Contains dangerous goods

Liquiline System CAC800

Sample hoses for Liquiline System with different lengths

Nr

248

Order code

71247280

Kit CAT820: CPU module time controlled

Nr

209

Order code

71222206

Kit CAT8xx: filter O-ring set (20 x)

Nr

214

Order code

71222216

Kit CAT8xx: 10 x hose connector G1/4"

Nr

219

Order code

71222222

Kit CAT8xx: PTFE hose transparent 5m

Nr

203

Order code

71222175

Kit CAT820/860: 10 x hose connector L

Nr

212

Order code

71222213

Kit CAT820/860: 10 x hose conn. straight

Nr

238

Order code

71235288

Kit CAT8xx: PU hose ID 4mm, black, 5m

Nr

208

Order code

71222201

Kit CAT820/860: pump roller head (10pcs)

Nr

255

Order code

71254154

Kit CYH112: floater w accessories CAT8xx