Digital pH sensor
Orbipac CPF81D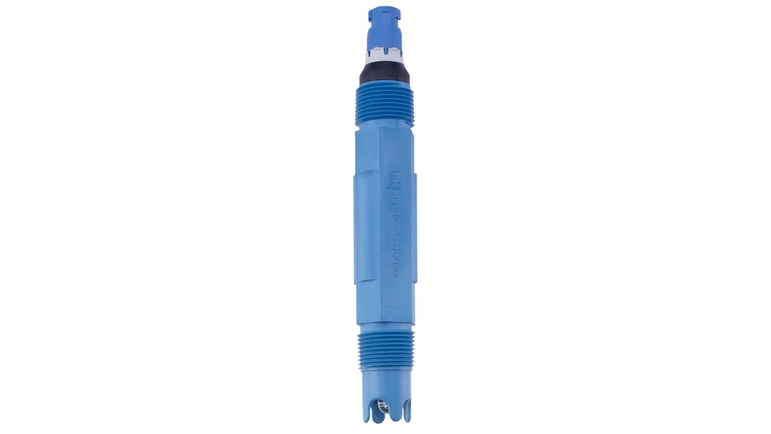 Memosens compact electrode for wastewater, primaries and metal industries
Orbipac CPF81D is the digital, simple solution for harsh environments. It measures reliably and accurately even in fibrous media and at high flow rates. With its integrated assembly, the electrode saves space and time during flow or immersion installation. Thanks to Memosens digital technology, CPF81D combines maximum process and data integrity with simple operation. It resists corrosion and moisture, enables lab calibration and facilitates predictive maintenance.
Basit ürünler

Seçmesi, kurması ve çalıştırması kolay
Teknik mükemmellik
Sadelik
Standart ürünler

Güvenilir, sağlam ve az bakım gerektiren
Teknik mükemmellik
Sadelik
Üst düzey ürünler

Son derece fonksiyonel ve uygun
Teknik mükemmellik
Sadelik
Özelleştirilmiş ürünler

Zorlu uygulamalar için tasarlanmış
Teknik mükemmellik
Sadelik
FLEX seçimleri
Teknik mükemmellik
Sadelik

Fundamental seçim

Temel ölçüm ihtiyaçlarınızı karşılayın

Teknik mükemmellik

Sadelik

Lean seçim

Ana proseslerinizin üstesinden kolayca gelin

Teknik mükemmellik

Sadelik

Extended seçim

Proseslerinizi yenilikçi teknolojilerle optimize edin

Teknik mükemmellik

Sadelik

Xpert seçim

En zorlu uygulamalarınızda uzmanlaşın

Teknik mükemmellik

Sadelik
Özelliklere genel bakış

Measurement range

Process temperature

Version LH: 0 to 110 °C (32 to 230 °F)
Version NN: 0 to 80 °C (32 to 170 °F)

Process pressure

1 to 10 bar abs at 80 °C
(15 to 145 psi at 176 °F)
Loading alternative products
Hızlı seçim
Önerdiğimiz seçeneklerden birini seçin
Ayrı konfigürasyon
Seçiminize mümkün olan tüm seçeneklerle devam edin
Ek bileşenler

Avantajlar

Suitable for flow and immersion installation

Long time stable: Second electrolyte bridge for better protection against electrode poisoning ions such as S2- or CN-

Robust polymer housing protects against mechanical damage

Optional flat membrane suitable...
Uygulama alanı

Orbipac CPF81D is the robust pH sensor for processes in mining industries and treatment of industrial water and wastewater. It monitors:


Flotation

Leaching

Neutralization

Inlet and outlet
Dokümanlar / Kılavuzlar / Yazılım
Aksesuarlar / Yedek parçalar
Memoclip label Memosens sensor

for assignment of sensors to measuring loop. 100 sensor clips with printable labels

Technical buffer solution CPY20

pH quality buffer solution, referenced to primary reference material of PTB and standard reference material of NIST. in DAkkS accredited buffer Laboratory.

KCL-Electrolyte solution CPY4

For liquid filled electrodes
Başarı öyküleri
Uygunluğu sağlamak artık daha kolay

Liquiline System CA80PH ile otomatik fosfat izleme, gıda şirketi Pasfrost'un endüstriyel atık suları için katı limit değerlere uymasını sağlamasına yardımcı oluyor.

Emmi için temiz bir iş

Oxymax COS61D ile süt işleme şirketinin Ardışık Kesikli Reaktöründe etkili atıksu arıtma
Suyun izlenmesi hayat kurtarır

Su, dünyanın birçok ülkesinde gittikçe artan bir şekilde değerli bir ürün olarak kabul edilmektedir. Bu nedenle suyun israf edilmesi giderek kabul edilemez bir durum haline gelmekte ve su kalitesini kontrol etme ihtiyacı artmaktadır.