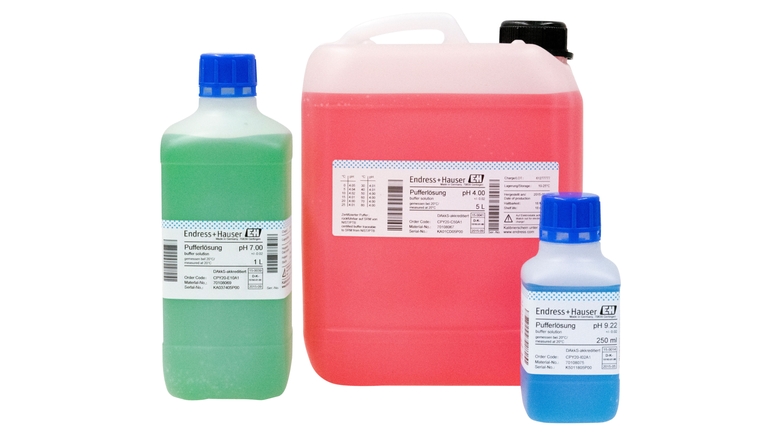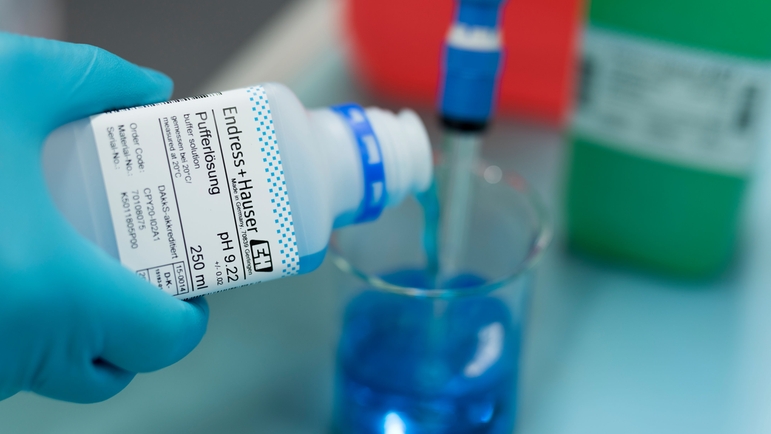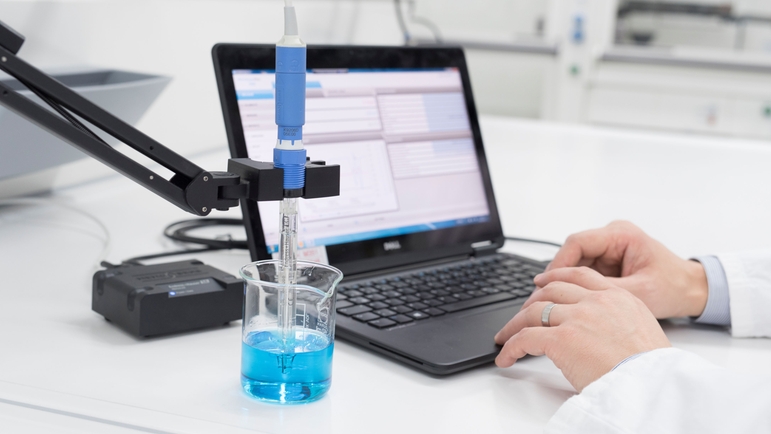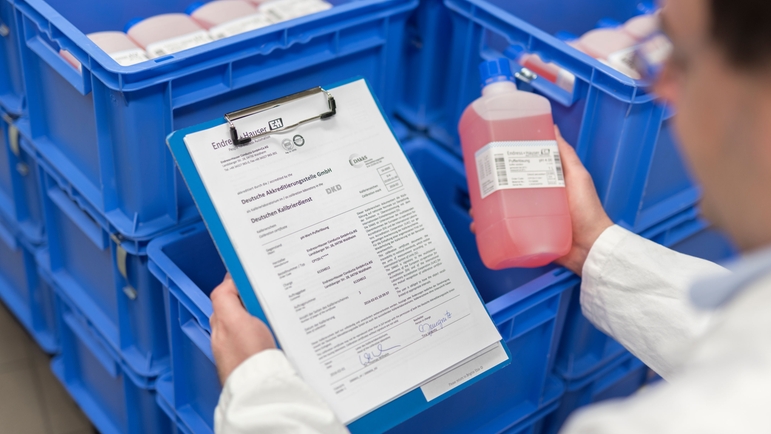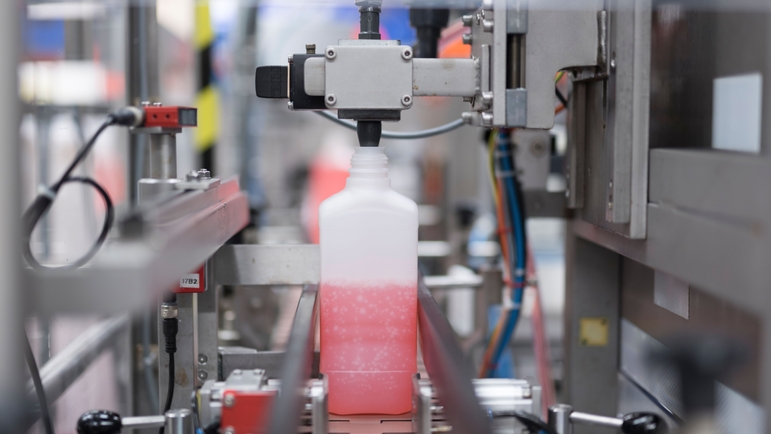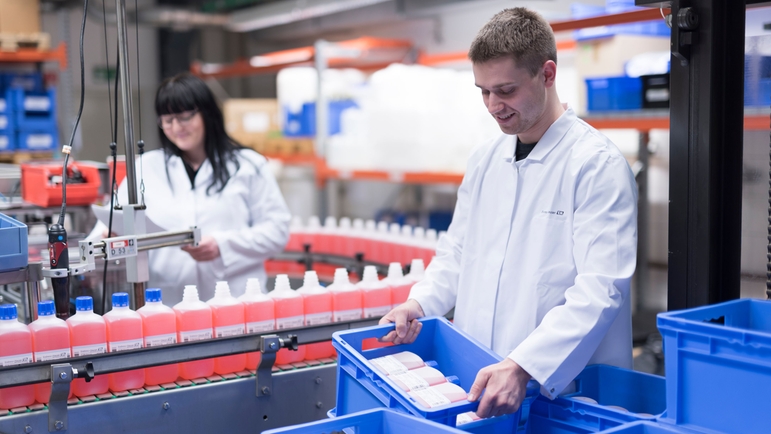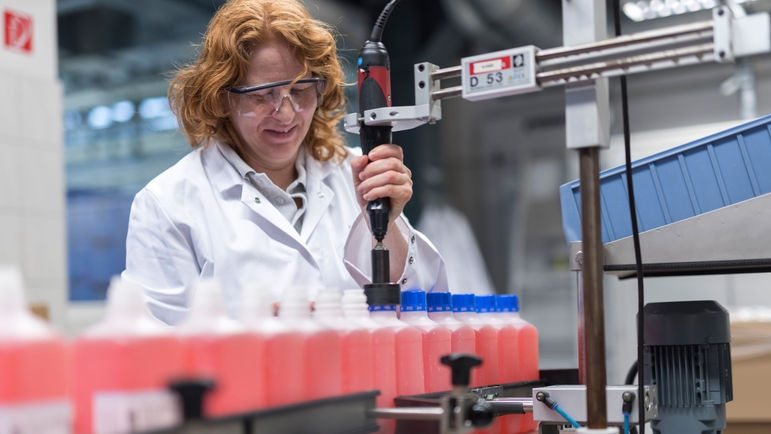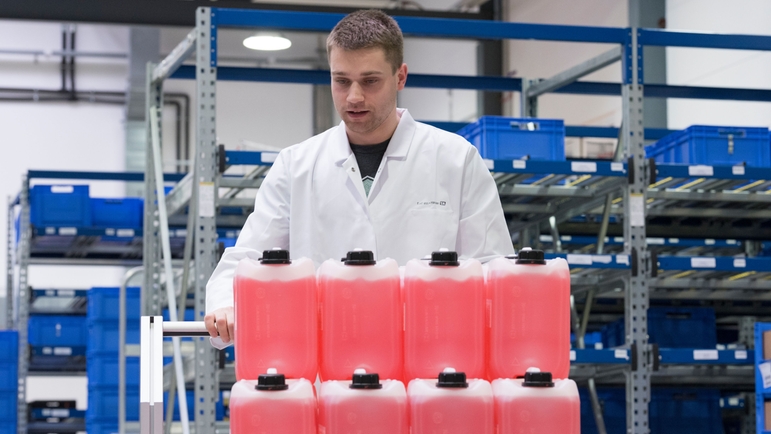 Highly precise pH buffers for all industries
The high-quality CPY20 buffers guarantee pH calibration to ultimate precision. They are produced and bottled in the permanent calibration laboratory that has successfully passed the tough DAkkS accreditation (German accreditation authority). The buffers are specified with an accuracy rating of +/-0.02 pH. They are traceable to NIST and PTB standard reference material and contain only FDA-listed preservatives. Using CPY20 you will achieve correct values that you can rely on.
Basit ürünler

Seçmesi, kurması ve çalıştırması kolay
Teknik mükemmellik
Sadelik
Standart ürünler

Güvenilir, sağlam ve az bakım gerektiren
Teknik mükemmellik
Sadelik
Üst düzey ürünler

Son derece fonksiyonel ve uygun
Teknik mükemmellik
Sadelik
Özelleştirilmiş ürünler

Zorlu uygulamalar için tasarlanmış
Teknik mükemmellik
Sadelik
FLEX seçimleri
Teknik mükemmellik
Sadelik

Fundamental seçim

Temel ölçüm ihtiyaçlarınızı karşılayın

Teknik mükemmellik

Sadelik

Lean seçim

Ana proseslerinizin üstesinden kolayca gelin

Teknik mükemmellik

Sadelik

Extended seçim

Proseslerinizi yenilikçi teknolojilerle optimize edin

Teknik mükemmellik

Sadelik

Xpert seçim

En zorlu uygulamalarınızda uzmanlaşın

Teknik mükemmellik

Sadelik
Hızlı seçim
Önerdiğimiz seçeneklerden birini seçin
Ayrı konfigürasyon
Seçiminize mümkün olan tüm seçeneklerle devam edin
Avantajlar

The high accuracy and reproducibility of the buffers help you optimize the pH value in your process and maximize the yield and quality of your product.

CPY20 pH buffers are traceable to standard reference material of NIST (USA) and PTB (Germany) and...
Uygulama alanı

CPY20 pH buffer solutions are used for calibration and adjustment of pH electrodes in all industries. They are optimized for all routine and high precision sensor adjustments in the process as well as in the lab.

The calibration and adjustment can be...
Dokümanlar / Kılavuzlar / Yazılım
Aksesuarlar / Yedek parçalar
Başarı öyküleri
Boiler water monitoring made easy

With the SWAS Compact Panel, the continuous monitoring of quality parameters such as pH and conductivity in cheese production can be automated and simplified.

Gelişmiş biyoproses kontrolü

Donanımdan geliştirmeye ve analitik servislere kadar eksiksiz çözümler sayesinde zaman alıcı numune analizinden fermantasyon proseslerindeki kritik parametrelerin gerçek zamanlı izlenmesine...