Digital oxygen sensor
Oxymax COS51D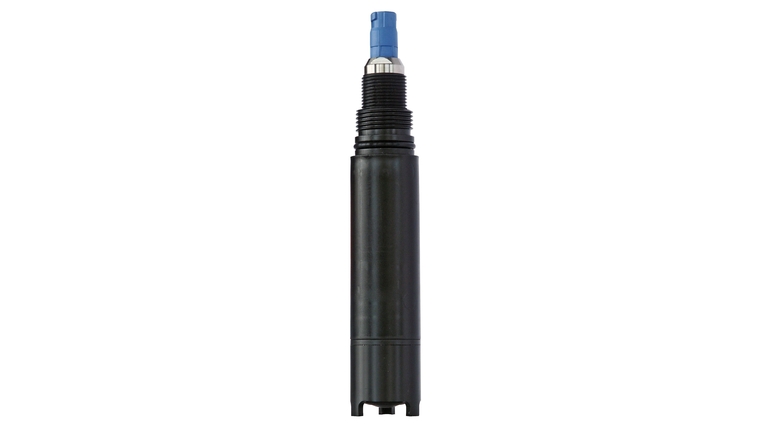 Memosens amperometric oxygen sensor for water, wastewater and utilities
Oxymax COS51D is a reliable and highly accurate oxygen sensor for all kinds of water & wastewater applications (including hazardous areas). Designed to be low-maintenance with a long operating life, the sensor offers outstanding value for money. Thanks to Memosens digital technology, the Oxymax COS51D combines maximum process and data integrity with simple operation. It resists corrosion and moisture, enables lab calibration and facilitates predictive maintenance.
Basit ürünler

Seçmesi, kurması ve çalıştırması kolay
Teknik mükemmellik
Sadelik
Standart ürünler

Güvenilir, sağlam ve az bakım gerektiren
Teknik mükemmellik
Sadelik
Üst düzey ürünler

Son derece fonksiyonel ve uygun
Teknik mükemmellik
Sadelik
Özelleştirilmiş ürünler

Zorlu uygulamalar için tasarlanmış
Teknik mükemmellik
Sadelik
FLEX seçimleri
Teknik mükemmellik
Sadelik

Fundamental seçim

Temel ölçüm ihtiyaçlarınızı karşılayın

Teknik mükemmellik

Sadelik

Lean seçim

Ana proseslerinizin üstesinden kolayca gelin

Teknik mükemmellik

Sadelik

Extended seçim

Proseslerinizi yenilikçi teknolojilerle optimize edin

Teknik mükemmellik

Sadelik

Xpert seçim

En zorlu uygulamalarınızda uzmanlaşın

Teknik mükemmellik

Sadelik
Özelliklere genel bakış

Measurement range

0.01 to 100 mg/l
0.00 to 1000 %SAT
0 to 2000 hPa

Process temperature

-5 to 50 °C
(20 to 120 °F)

Process pressure

max. 10 bar
(max. 145 psi)
Loading alternative products
Hızlı seçim
Önerdiğimiz seçeneklerden birini seçin
Ayrı konfigürasyon
Seçiminize mümkün olan tüm seçeneklerle devam edin
Avantajlar

Maximum measurement accuracy

Logging of sensor load data for easy traceability

Intelligent, self-monitoring sensor

Minimum calibration effort thanks to simple air calibration

Long maintenance intervals

Approved for hazardous area use
Uygulama alanı

Oxymax COS51D measures the dissolved oxygen concentration in:

Wastewater treatment plants:
- O2 control in the aeration basin
- Process water treatment and monitoring

Water works:
- Status monitoring of drinking water (oxygen enrichment, corrosion...
Dokümanlar / Kılavuzlar / Yazılım
Technical Information COS51D

Oxygen sensor

Technical Information (TI)

Operating Instructions Oxymax COS51D

Digital sensor for dissolved oxygen

Operating Instruction (BA)

Oxymax COS51D Brief Operating Instructions

Amperometric sensor for the measurement of dissolved oxygen

Short Instruction (KA)

05/16

Memoclip

Äußere Kennzeichnung von digitalen Sensoren und Kabeln mit
Memosens-Technologie

Special Documentation (SD)

Liquiline CM14 DO kit 1

For oxygen measurement in wastewate

Special Documentation (SD)

Expertise in liquid analysis

From sensors to complete turnkey solutions

Fields of Activities (FA)

03/19

Kompetenz in der Flüssigkeitsanalyse

Vom Sensor bis zur schlüsselfertigen Komplettlösung

Fields of Activities (FA)

03/19

Esperti nell'analisi dei liquidi

Dai sensori singoli a soluzioni
complete "chiavi in mano"

Fields of Activities (FA)

01/17

Catálogo Portfolio Analítica

Desde sensores hasta soluciones completas

Fields of Activities (FA)

01/17

Jistota v analýze kapalin

Od senzorů po kompletní dodávku na klíč

Fields of Activities (FA)

01/17

Memosens: En route to becoming the industry standard

Joint effort for utilizing and enhancing Memosens technology in the
future

Memosens – Weg frei zum Industriestandard

Memosens-Technologie wird künftig gemeinsam genutzt und weiterentwickelt

Flüssigkeitspanel

Anschlussfertige Komplettlösung

Oxymax W COS 51 D

Digitale Sauerstoffsonde mit Memosens-Technologie
zur Bestimmung von gelöstem Sauerstoff in wässriger Lösung nach dem
amperometrischen
Messprinzip

Memosens digital sensor technology for liquid analysis (mp4 format, 61.7 MB)

La technologie Memosens Endress et Hauser révolutionne l'analyse
physico-
chimique. Elle convertit les valeurs mesurées en signaux numériques et
les transfère
au transmetteur via une connexion sans contact.
Les capteurs Memosens mémorisent les données d'étalonnage, de capteur et
de
process, ce qui permet un contrôle précis du process et une maintenance
optimale.

Memosens digital sensor technology for liquid analysis (mp4 format, 61.7 MB)

De Memosens technologie van Endress+Hauser is een revolutie in
vloeistofanalyse.
Het zet een analoge meetwaarde om in een digitaal signaal dat geheel
galvanisch
gescheiden naar de transmitter gaat.
Memosens sensoren slaan kalibratie-, sensor- en procesdata op in hun
interne
geheugen. Dit zorgt voor een juiste processturing en optimaal onderhoud.

Tecnología Memosens - Fácil, segura y sencilla (mp4-Format, 61.7 MB)

La tecnología Memosens de Endress+Hauser ha revolucionado el análisis de
líquidos.
Convierte el valor medido en una señal digital, y la transfiere por
inducción al transmisor.

Memosens - Digitale Sensortechnologie für die Flüssigkeitsanalyse (flv-Format, 17.8 MB)

Memosens digitalisiert den Messwert im Sensor und überträgt ihn
kontaktlos zum Messumformer.
Dieses Video zeigt, wie Memosens funktioniert und wie PAT-Mitarbeiter
davon profitieren.

Memosens digital sensor technology for liquid analysis (mp4 format, 61.7 MB)

Memosens converts the measured value to a digital signal and transfers
it to the transmitter without a contacting connection.
This video shows how it works and how people in process analytics
profit from it.

Memosens - Digitale Sensortechnologie für die Flüssigkeitsanalyse (mp4-Format, 61.7 MB)

Memosens digitalisiert den Messwert im Sensor und überträgt ihn
kontaktlos zum
Messumformer.
Dieses Video zeigt, wie Memosens funktioniert und wie PAT-Mitarbeiter
davon
profitieren.

Memosens digital sensor technology for liquid analysis (flv format, 17.2 MB)

Memosens converts the measured value to a digital signal and transfers
it to the transmitter without a contacting connection.
This video shows how it works and how people in process analytics
profit from it.

50053349 (Ireland)

COY3-F

50053349 (Estonia)

COY3-F

50053349 (Greece)

COY3-F

50053349 (Portugal)

COY3-F

50053349 (United Arab Emirates)

COY3-F

50053349 (Latvia)

COY3-F

50053349 (Belgium (Dutch))

COY3-F

50053349 (Denmark)

COY3-F

50053349 (Slovakia)

COY3-F

50053349 (Malta)

COY3-F

50053349 (United Arab Emirates)

COY3-F

50053349 (Russia)

COY3-F

50053349 (Switzerland (French))

COY3-F

50053349 (Switzerland)

COY3-F

50053349 (Spain)

COY3-F

50053349 (South Africa)

COY3-F

50053349 (Turkey)

COY3-F

50053349 (USA)

COY3-F

50053349 (France)

COY3-F

50053349 (United Kingdom)

COY3-F

50053349 (Bulgaria)

COY3-F

50053349 (Belgium)

COY3-F

50053349 (Czech Republic)

COY3-F

50053349 (South Korea)

COY3-F

50053349 (Saudi Arabien)

COY3-F

50053349 (Switzerland (Italian))

COY3-F

50053349 (New Zealand)

COY3-F

50053349 (Croatia)

COY3-F

50053349 (Poland)

COY3-F

50053349 (Mexico)

COY3-F

50053349 (Sweden)

COY3-F

50053349 (India)

COY3-F

50053349 (Canada (French))

COY3-F

50053349 (European Union)

COY3-F

50053349 (Ukraine)

COY3-F

50053349 (Germany)

COY3-F

50053349 (Italy)

COY3-F

50053349 (Japan)

COY3-F

50053349 (Romania)

COY3-F

50053349 (Slovenia)

COY3-F

50053349 (Netherlands)

COY3-F

50053349 (China)

COY3-F

50053349 (Austria)

COY3-F

50053349 (Australia)

COY3-F

50053349 (Canada)

COY3-F

50053349 (Norway)

COY3-F

50053349 (Finland)

COY3-F

50053349 (Hungary)

COY3-F

50053349 (Lithuania)

COY3-F

COY8-AAxxxx (New Zealand)

zero-point gel for oxygen sensors

COY8-AAxxxx (South Korea)

zero-point gel for oxygen sensors

COY8-AAxxxx (United Arab Emirates)

zero-point gel for oxygen sensors

COY8-AAxxxx (South Africa)

zero-point gel for oxygen sensors

COY8-AAxxxx (Czech Republic)

zero-point gel for oxygen sensors

COY8-AAxxxx (Japan)

zero-point gel for oxygen sensors

COY8-AAxxxx (Australia)

zero-point gel for oxygen sensors

COY8-AAxxxx (Canada (French))

zero-point gel for oxygen sensors

COY8-AAxxxx (United Kingdom)

zero-point gel for oxygen sensors

COY8-AAxxxx (Finland)

zero-point gel for oxygen sensors

COY8-AAxxxx (Italy)

zero-point gel for oxygen sensors

COY8-AAxxxx (Latvia)

zero-point gel for oxygen sensors

COY8-AAxxxx (Slovakia)

zero-point gel for oxygen sensors

COY8-AAxxxx (Greece)

zero-point gel for oxygen sensors

COY8-AAxxxx (Saudi Arabien)

zero-point gel for oxygen sensors

COY8-AAxxxx (Spain)

zero-point gel for oxygen sensors

COY8-AAxxxx (USA)

zero-point gel for oxygen sensors

COY8-AAxxxx (Malta)

zero-point gel for oxygen sensors

COY8-AAxxxx (Hungary)

zero-point gel for oxygen sensors

COY8-AAxxxx (Denmark)

zero-point gel for oxygen sensors

COY8-AAxxxx (Croatia)

zero-point gel for oxygen sensors

COY8-AAxxxx (Russia)

zero-point gel for oxygen sensors

COY8-AAxxxx (China)

zero-point gel for oxygen sensors

COY8-AAxxxx (Turkey)

zero-point gel for oxygen sensors

COY8-AAxxxx (Belgium (Dutch))

zero-point gel for oxygen sensors

COY8-AAxxxx (India)

zero-point gel for oxygen sensors

COY8-AAxxxx (United Arab Emirates)

zero-point gel for oxygen sensors

COY8-AAxxxx (Belgium)

zero-point gel for oxygen sensors

COY8-AAxxxx (Norway)

zero-point gel for oxygen sensors

COY8-AAxxxx (European Union)

zero-point gel for oxygen sensors

COY8-AAxxxx (France)

zero-point gel for oxygen sensors

COY8-AAxxxx (Portugal)

zero-point gel for oxygen sensors

COY8-AAxxxx (Poland)

zero-point gel for oxygen sensors

COY8-AAxxxx (Sweden)

zero-point gel for oxygen sensors

COY8-AAxxxx (Romania)

zero-point gel for oxygen sensors

COY8-AAxxxx (Switzerland)

zero-point gel for oxygen sensors

COY8-AAxxxx (Mexico)

zero-point gel for oxygen sensors

COY8-AAxxxx (Germany)

zero-point gel for oxygen sensors

COY8-AAxxxx (Slovenia)

zero-point gel for oxygen sensors

COY8-AAxxxx (Austria)

zero-point gel for oxygen sensors

COY8-AAxxxx (Bulgaria)

zero-point gel for oxygen sensors

COY8-AAxxxx (Ireland)

zero-point gel for oxygen sensors

COY8-AAxxxx (Lithuania)

zero-point gel for oxygen sensors

COY8-AAxxxx (Estonia)

zero-point gel for oxygen sensors

COY8-AAxxxx (Netherlands)

zero-point gel for oxygen sensors

COY8-AAxxxx (Ukraine)

zero-point gel for oxygen sensors

COY8-AAxxxx (Canada)

zero-point gel for oxygen sensors

COY8-AAxxxx (Switzerland (Italian))

zero-point gel for oxygen sensors

COY8-AAxxxx (Switzerland (French))

zero-point gel for oxygen sensors

OxyMax W

Product Code: COS51D-
Declaration Number: HE_00981_01.18

Chloromax, Messkabel, OxyMax H, OxyMax W

Product Code: CYK20-, CYK10-, COS51D-, COS22D-, COS21D-, CCS142D-
Declaration Number: EC_00362_03.16

Messkabel, OxyMax H, OxyMax W

Product Code: COS21D-, COS22D-, COS51D-, CYK10-, CYK20-
Declaration Number: EC_00357_02.16

OxyMax W, OxyMax H, OrbiSint, OrbiPore, OrbiPac, Messkabel, Memosens, Liquiline, InduMax P, InduMax H, ConduMax W, ConduMax H, CeraLiquid, CeraGel

Product Code: CYK20-, CYK10-, CPS92D-, CPS72D-, CPS71D-, CPS42D-, CPS41D-, CPS31D-, CPS16D-, CPS12D-, CPS11D-, CPF82D-, COS81D-, COS51D-, COS22D-, COS21D-, CML18-, CLS82D-, CLS54D-, CLS50D-, CLS21D-, CLS16D-, CLS15D-
Declaration Number: EC_00828_01.20

Chloromax, Messkabel, OxyMax H, OxyMax W

Product Code: CYK20-, CYK10-, COS51D-, COS22D-, COS21D-, CCS142D-
Declaration Number: EC_00362_02.16

Viomax, UV, Turbimax, TURBIDITY AND TOTAL SUSPENDED SOLIDS, TOCII, Stip-Scan, Stamolys, SPECTROMETER, OxyMax W, OxyMax H, New Analyzer Platform, Liquistation M, Liquiport, Isemax, Cell growth, Absorbance

Product Code: CAS40D-, CAS51D-, CAS74-, CAS80E-, CKF50-, CKI50-, COS22D-, COS31-, COS41-, COS51D-, COS61-, COS61D-, COS81D-, CSF48-, CSP44-, CUS50D-, CUS51D-, CUS52D-, CVF52-, CVI52-, OUSAF11-, OUSAF12-, OUSAF21-, OUSAF22-, OUSAF46-, OUSBT66-, OUSTF10-, CAM74-, CA71AL-, CA71AM-, CA71CL-, CA71COD-, CA71CR-, CA71CU-, CA71FE-, CA71HA-, CA71HY-, CA71MN-, CA71NO-, CA71PH-, CA71SI-, CA72TOC-, CA76NA-, CA80AL-, CA80AM-, CA80COD-, CA80CR-, CA80FE-, CA80HA-, CA80MN-, CA80NO-, CA80PH-, CA80SI-, CA80TN-, CA80TP-
Region/Country: Russia (Declaration of Conformity)
Approval Number: EAEC D-DE.AD07.B.01363/19

Viomax, UV, Turbimax, TURBIDITY AND TOTAL SUSPENDED SOLIDS, TOCII, Stip-Scan, Stamolys, SPECTROMETER, OxyMax W, OxyMax H, New Analyzer Platform, Liquistation M, Liquiport, Isemax, Cell growth, Absorbance

Product Code: CAM74-, CAS40D-, CAS51D-, CAS74-, CAS80E-, CKF50-, CKI50-, COS22D-, COS31-, COS41-, COS51D-, COS61-, COS61D-, COS81D-, CSF48-, CSP44-, CUS50D-, CUS51D-, CUS52D-, CVF52-, CVI52-, OUSAF11-, OUSAF12-, OUSAF22-, OUSAF46-, OUSBT66-, OUSTF10-, CA70SI-, CA71AL-, CA71AM-, CA71CL-, CA71CR-, CA71CU-, CA71FE-, CA71HA-, CA71HY-, CA71MN-, CA71NO-, CA71PH-, CA71SI-, CA72TOC-, CA76NA-, CA80AL-, CA80AM-, CA80COD-, CA80CR-, CA80FE-, CA80HA-, CA80MN-, CA80NO-, CA80PH-, CA80SI-, CA80TN-, CA80TP-
Approval Number: EAEC RU D-DE.AD07.B.01362/19

TopHit, OxyMax W, OxyMax H, OrbiSint, OrbiPore, Messkabel, Memosens, Memocheck, ConduMax W, ConduMax H, Ceramax, CeraLiquid, CeraGel

Product Code: CYP02D-, CYP01D-, CYK20-, CYK10-, CPS96D-, CPS92D-, CPS91D-, CPS76D-, CPS72D-, CPS71D-, CPS491D-, CPS471D-, CPS441D-, CPS42D-, CLS15D-, CLS16D-, CLS21D-, CLS82D-, COS22D-, COS51D-, COS81D-, CPS11D-, CPS12D-, CPS16D-, CPS171D-, CPS31D-, CPS341D-, CPS41D-
Region/Country: International (IECEx)
Approval Agency: EXAM (DMT, BVS)

TopHit, Sensor, OxyMax W, OxyMax H, OrbiTex, OrbiSint, OrbiPore, Memosens, Liquiline M, InduMax P, InduMax H, ConduMax W, ConduMax H, CeraLiquid, CeraGel

Product Code: CPS42-, CPS42D-, CPS43-, CPS441-, CPS441D-, CPS471-, CPS471D-, CPS491-, CPS491D-, CPS64-, CPS71-, CPS71D-, CPS72-, CPS72D-, CPS76D-, CPS91-, CPS91D-, CPS92D-, CPS96D-, CPS41D-, CPS41-, CPS21-, CPS16D-, CPS13-, CPS12D-, CPS12-, CPS11D-, CPS11-, COS81D-, COS51D-, COS22D-, CM42-, CLS82D-, CLS54-, CLS50D-, CLS50-, CLS21D-, CLS16D-, CLS15D-
Region/Country: Russia (TR CU)
Approval Agency: EAC
Protection: Ex ia IIC T3 Ga, Ex ia IIC T4 Ga, Ex ia IIC T6 Ga, Ex ib [ia Ga] IIC T4 Gb, Ex ib [ia Ga] IIC T6 Gb

OxyMax W

Product Code: COS51D-
Region/Country: Japan
Approval Agency: TIIS

TopHit, OxyMax W, OxyMax H, OrbiSint, OrbiPore, Memosens, ConduMax W, ConduMax H, Ceramax, CeraLiquid, CeraGel

Product Code: CPS96D-, CPS92D-, CPS91D-, CPS76D-, CPS72D-, CPS71D-, CPS491D-, CPS471D-, CPS441D-, CPS42D-, CPS41D-, CPS341D-, CPS171D-, CPS16D-, CPS12D-, CPS11D-, COS81D-, COS51D-, COS22D-, CLS82D-, CLS21D-, CLS16D-, CLS15D-
Region/Country: South Korea
Approval Agency: KTL
Protection: Ex ia IIC T6...T3

TopHit, OxyMax W, OxyMax H, OrbiSint, OrbiPore, OrbiPac, Messkabel, Memosens, Memocheck, Liquiline, InduMax P, ConduMax W, ConduMax H, Chloromax, CeraLiquid, CeraGel

Product Code: CPS41D-, CPS42D-, CPS441D-, CPS471D-, CPS491D-, CPS71D-, CPS72D-, CPS76D-, CPS91D-, CPS92D-, CPS96D-, CYK10-, CYK20-, CYP01D-, CYP02D-, CPS16D-, CPS12D-, CPS11D-, CPF82D-, CPF81D-, COS51D-, COS22D-, COS21D-, CM448R-, CM444R-, CLS50D-, CLS21D-, CLS16D-, CLS15D-, CCS142D-
Region/Country: USA, Canada
Approval Agency: INTERTEK (ETL)
Category: I/2/A,B,C,D/T6, I/2/A,B,C,D/T4A
Protection: NI

TopHit, OxyMax W, OxyMax H, OrbiSint, OrbiPore, Messkabel, Memocheck, ConduMax W, ConduMax H, CeraLiquid, CeraGel

Product Code: CYP02D-, CYP01D-, CYK10-, CPS92D-, CPS91D-, CPS72D-, CPS71D-, CPS491D-, CPS471D-, CPS441D-, CPS42D-, CPS41D-, CPS12D-, CPS11D-, COS51D-, COS22D-, CLS21D-, CLS16D-, CLS15D-
Region/Country: International (IECEx)
Approval Agency: EXAM (DMT, BVS)

TopHit, OxyMax W, OxyMax H, OrbiSint, OrbiPore, Messkabel, Memosens, Memocheck, ConduMax W, ConduMax H, CeraLiquid, CeraGel

Product Code: CYP02D-, CYP01D-, CYK20-, CYK10-, CPS96D-, CPS92D-, CPS91D-, CPS76D-, CPS72D-, CPS71D-, CPS491D-, CPS471D-, CPS441D-, CPS42D-, CPS41D-, CPS16D-, CPS12D-, CPS11D-, COS51D-, COS22D-, CLS21D-, CLS16D-, CLS15D-
Region/Country: International (IECEx)
Approval Agency: EXAM (DMT, BVS)

TopHit, OxyMax W, OxyMax H, OrbiSint, OrbiPore, Messkabel, Memosens, Memocheck, ConduMax W, ConduMax H, Ceramax, CeraLiquid, CeraGel

Product Code: CYP02D-, CYP01D-, CYK20-, CYK10-, CPS96D-, CPS92D-, CPS91D-, CPS76D-, CPS72D-, CPS71D-, CPS491D-, CPS471D-, CPS441D-, CLS15D-, CLS16D-, CLS21D-, CLS82D-, COS22D-, COS51D-, CPS11D-, CPS12D-, CPS16D-, CPS171D-, CPS341D-, CPS41D-, CPS42D-
Region/Country: International (IECEx)
Approval Agency: EXAM (DMT, BVS)

TopHit, OxyMax W, OxyMax H, OrbiSint, OrbiPore, Messkabel, Memosens, Memocheck, ConduMax W, ConduMax H, CeraLiquid, CeraGel

Product Code: CYP02D-, CYP01D-, CYK20-, CYK10-, CPS96D-, CPS92D-, CPS91D-, CPS76D-, CPS72D-, CPS71D-, CPS491D-, CPS471D-, CPS441D-, CPS42D-, CPS41D-, CPS16D-, CPS12D-, CPS11D-, COS51D-, COS22D-, CLS21D-, CLS16D-, CLS15D-
Region/Country: International (IECEx)
Approval Agency: EXAM (DMT, BVS)

TopHit, OxyMax W, OxyMax H, OrbiSint, OrbiPore, Messkabel, Memosens, Memocheck, ConduMax W, ConduMax H, Ceramax, CeraLiquid, CeraGel

Product Code: CYP02D-, CYP01D-, CYK20-, CYK10-, CPS96D-, CPS92D-, CPS91D-, CPS76D-, CPS72D-, CPS71D-, CPS491D-, CPS471D-, CPS441D-, CPS42D-, CPS41D-, CPS341D-, CPS171D-, CPS16D-, CPS12D-, CPS11D-, COS81D-, COS51D-, COS22D-, CLS82D-, CLS21D-, CLS16D-, CLS15D-
Region/Country: International (IECEx)
Approval Agency: EXAM (DMT, BVS)

TopHit, Memosens, InduMax P, OxyMax W, OxyMax H, OrbiSint, OrbiPore, OrbiPac, OEM, Messkabel, ConduMax W, ConduMax H, CeraLiquid, CeraGel

Product Code: CPS471D-, CLS50D-, COS22D-, CLS82D-, COS51D-, COS21D-, CPS491D-, CPS71D-, CPS72D-, CPS76D-, CPS91D-, CPS92D-, CPS96D-, CYK10-, CYK20-, OCLS82D-, OCOS81D-, OLS21D-, OPS11D-, OPS171D-, OPS91D-, OPS12D-, OYK10-, CPS441D-, CPS42D-, CPS41D-, CPS171D-, CPS16D-, CPS12D-, CPS11D-, CPF81D-, CPF82D-, COS81D-, CLS21D-, CLS16D-, CLS15D-
Region/Country: USA, Canada
Approval Agency: CSA

TopHit, Sensor, OxyMax W, OrbiTex, OrbiSint, OrbiPore, Memosens, Liquiline M, InduMax P, InduMax H, ConduMax W, ConduMax H, CeraLiquid, CeraGel

Product Code: CPS42-, CPS43-, CPS441-, CPS441D-, CPS471-, CPS471D-, CPS491-, CPS64-, CPS72-, CPS72D-, CPS91-, CPS91D-, CPS92-, CPS92D-, CPS96D-, CPS41-, CPS21-, CPS16D-, CPS13-, CPS12D-, CPS12-, CPS11D-, CPS11-, COS51D-, CM42-, CLS54-, CLS50D-, CLS50-, CLS16D-, CLS15D-
Region/Country: Russia (TR CU)
Approval Agency: EAC
Protection: Ex ia IIC T6 Ga, Ex ia IIC T6...T3 Ga, Ex ia IIC T6...T4 Ga, Ex ib [ia Ga] IIC T6...T4 Ga

InduMax P, Liquiline M, Memosens

Product Code: CPS41-, CPS41D-, CPS42-, CPS42D-, CPS441-, CPS441D-, CPS471-, CPS471D-, CPS491-, CPS491D-, CPS64-, CPS71-, CPS71D-, CPS72-, CPS72D-, CPS76D-, CPS91-, CPS91D-, CPS92-, CPS92D-, CPS96D-, CTS1-, CYK10-, CYP01D-, CYP02D-, OPS171D-, CLS12-, CLS13-, CLS15-, CLS15D-, CLS16-, CLS16D-, CLS21-, CLS21D-, CLS50-, CLS50D-, CLS82D-, CM42-, COS21D-, CPS171D-, CPS16D-, CPS13-, CPS12D-, CPS12-, CPS11D-, CPS11-, CPF82D-, CPF82-, CPF81D-, CPF81-, COS51D-, COS22D-
Region/Country: USA
Approval Agency: FM

OxyMax W, OxyMax H, OrbiSint, OrbiPore, Messkabel, Memosens, Memocheck, ConduMax W, ConduMax H, Ceramax, CeraLiquid, CeraGel

Product Code: CYP02D-, CYP01D-, CYK20-, CYK10-, CPS92D-, CPS91D-, CPS72D-, CPS71D-, CPS491D-, CPS471D-, CPS441D-, CPS42D-, CPS41D-, CPS341D-, CPS171D-, CPS12D-, CPS11D-, COS81D-, COS51D-, COS22D-, COS21D-, CLS82D-, CLS21D-, CLS16D-, CLS15D-
Region/Country: Europe (ATEX)
Approval Agency: EXAM (DMT, BVS)

OxyMax W

Product Code: COS51D-
Region/Country: Japan
Approval Agency: TIIS

TopHit, OxyMax W, OxyMax H, OrbiSint, OrbiPore, Messkabel, Memosens, Memocheck, ConduMax W, ConduMax H, CeraLiquid, CeraGel

Product Code: CYP02D-, CYP01D-, CYK20-, CYK10-, CPS96D-, CPS92D-, CPS91D-, CPS76D-, CPS72D-, CPS71D-, CPS491D-, CPS471D-, CPS441D-, CPS42D-, CPS41D-, CPS16D-, CPS12D-, CPS11D-, COS51D-, COS22D-, CLS21D-, CLS16D-, CLS15D-
Region/Country: International (IECEx)
Approval Agency: EXAM (DMT, BVS)

TopHit, OxyMax W, OxyMax H, OrbiSint, OrbiPore, OrbiPac, Memosens, Liquiline, InduMax P, ConduMax W, ConduMax H, Chloromax, CeraLiquid, CeraGel

Product Code: CPF81D-, CPF82D-, CPS11D-, CPS12D-, CPS16D-, CPS171D-, CPS41D-, CPS42D-, CPS441D-, CPS471-, CPS471D-, CPS491-, CPS71D-, CPS72D-, CPS76D-, CPS91D-, CPS92D-, CPS96D-, COS81D-, CCS120D-, CCS142D-, CCS50D-, CCS51D-, CLS15D-, CLS16D-, CLS21D-, CLS50D-, CLS82D-, CM442-, CM442R-, CM444-, CM444R-, CM448-, CM448R-, COS21D-, COS22D-, COS51D-
Region/Country: Canada, USA
Approval Agency: CSA

OxyMax W

Product Code: COS51D-
Region/Country: Japan
Approval Agency: TIIS

OxyMax W

Product Code: COS51D-
Region/Country: Japan
Approval Agency: TIIS

CeraLiquid, CeraGel, OxyMax W, OxyMax H, OrbiSint, OrbiPore, Messkabel, Memosens, Memocheck, ConduMax W, ConduMax H, Ceramax

Product Code: CYP02D-, CYP01D-, CYK20-, CYK10-, CPS92D-, CPS91D-, CPS72D-, CPS71D-, CPS491D-, CPS471D-, CPS441D-, CPS42D-, CPS41D-, CPS341D-, CPS171D-, CPS12D-, CPS11D-, COS51D-, COS22D-, COS21D-, CLS82D-, CLS21D-, CLS16D-, CLS15D-
Region/Country: Europe (ATEX)
Approval Agency: EXAM (DMT, BVS)

TopHit, OxyMax W, OxyMax H, OrbiSint, OrbiPore, Messkabel, Memosens, Memocheck, ConduMax W, ConduMax H, CeraLiquid, CeraGel

Product Code: CYP02D-, CYP01D-, CYK20-, CYK10-, CPS96D-, CPS92D-, CPS91D-, CPS76D-, CPS72D-, CPS71D-, CPS491D-, CPS471D-, CPS441D-, CPS42D-, CPS41D-, CPS16D-, CPS12D-, CPS11D-, COS51D-, COS22D-, CLS21D-, CLS16D-, CLS15D-
Region/Country: International (IECEx)
Approval Agency: EXAM (DMT, BVS)

Viomax, New Analyzer Platform, Memosens, InduMax P, Turbimax, TopHit, Sample Preparations, OxyMax W, OxyMax H, OrbiSint, OrbiPore, OrbiPac, OEM, ConduMax W, InduMax H, ConduMax H, Chloromax, Ceramax, CeraLiquid, CeraGel

Product Code: CPS16D-, CAS51D-, CLS50D-, COS22D-, CLS82D-, CLS54D-, CAT860-, CA80AL-, COS51D-, CPS171D-, CPS31D-, CPS341D-, CPS41D-, CPS42D-, CPS441D-, CPS471D-, CPS491D-, CPS71D-, CPS72D-, CPS76D-, CPS91D-, CPS92D-, CUS50D-, CUS52D-, CPS12D-, CPS96D-, OCCS50D-, OCUS51D-, CPS11D-, CPF82D-, CPF81D-, COS81D-, COS61D-, CLS21D-, CLS16D-, CLS15D-, CCS142D-, CAT820-, CAT810-
Region/Country: Russia
Approval Agency: Rosstandart
Approval Number: DE.C.31.004.A NO 70194

Viomax, Turbimax, TopHit, OxyMax W, OxyMax H, OrbiSint, OrbiPore, OrbiPac, Memosens, Liquiline M, Liquiline, Isemax, InduMax P, InduMax H, ConduMax W, ConduMax H, Chloromax, Ceramax, CeraLiquid, CeraGel

Product Code: CPS47D-, CPS471D-, CPS441D-, CPS42D-, CPS41E-, CPS41D-, CPS341D-, CPS31D-, CPS171D-, CPS16D-, CPS12E-, CPS12D-, CPS11E-, CPS11D-, CPS491D-, CPS71D-, CPS71E-, CPS72D-, CPS76D-, CPS77D-, CPS91D-, CPS91E-, CPS92D-, CPS96D-, CPS97D-, CUS50D-, CUS51D-, CUS52D-, CAS40D-, CCS120D-, CCS142D-, CCS50D-, CCS51D-, CLS15D-, CLS15E-, CLS16D-, CLS16E-, CLS21D-, CLS21E-, CLS50D-, CLS54D-, CLS82D-, CLS82E-, CM14-, CM442-, CM442R-, CM444-, CM444R-, CM448-, CM448R-, COS22D-, COS51D-, COS61D-, COS81D-, CPF81D-, CPF82D-
Region/Country: Russia
Approval Agency: Rosstandart
Approval Number: OC.C.31.004.A NO 54218/1

SmarTec, Memosens, InduMax P, OxyMax W, OxyMax H, OrbiPac, Liquiline M, InduMax H, ConduMax W, ConduMax H

Product Code: CPS96D-, CM42-, CLS50D-, COS22D-, CLS82D-, CLS54D-, COS51D-, CLS54-, CLS52-, CPS76D-, CPS16D-, CPF82D-, CPF82-, CPF81D-, CPF81-, CLS50-, CLS30-, CLS16D-, CLS21D-, CLS21-, CLS15D-, CLS15-, CLS13-, CLS12-, CLD18-
Region/Country: Russia
Approval Agency: Rosstandart
Approval Number: OC.C.31.004.A NO 55929/1

Turbimax, TopHit, OxyMax W, OxyMax H, OrbiSint, OrbiPore, OrbiPac, New Analyzer Platform, Memosens, InduMax P, InduMax H, ConduMax W, ConduMax H, Chloromax, Ceramax, CeraLiquid, CeraGel

Product Code: CPS171D-, CPS31D-, CPS341D-, CPS41D-, CPS41E-, CPS42D-, CPS441D-, CPS471D-, CPS47D-, CPS491D-, CPS71D-, CPS71E-, CPS72D-, CPS76D-, CPS77D-, CPS91D-, CPS91E-, CPS92D-, CPS96D-, CPS97D-, CUS50D-, CUS51D-, CUS52D-, CA80HA-, CA80SI-, CCS120D-, CCS142D-, CCS50D-, CCS51D-, CLS15D-, CLS16D-, CLS21D-, CLS50D-, CLS54D-, CLS82D-, COS22D-, COS51D-, COS61D-, COS81D-, CPF81D-, CPF82D-, CPS11D-, CPS11E-, CPS12D-, CPS12E-, CPS16D-
Region/Country: Russia
Approval Number: OC.C.31.004.A NO 75181
Aksesuarlar / Yedek parçalar
Set of 2x membrane cap COY31-WP

2 pcs. ready made for sensors COS31, COS41 and COS51D standard

Set of 2x membrane cap COY31S-WP

2 pcs. ready made for sensors COS31, COS71 and COS51D (fast)

Elektrolyte COY3-F

10 pcs. plastic ampoules, for sensors COS3/3S/COS4 and COS31/41/51D/71.

Sealing set COY31-OR

3 pieces O-rings for sensors COS31, COS41, COS51D and COS71.

Polishing foil COY31-PF

10 pcs. for cleaning of the gold cathode for sensors COS31, COS41, COS51D and COS71.

Accessory kit COY31-Z

Content: COY3-F, COY31-WP, COY31-OR and COY31-PF for sensors COS31, COS41 and COS51D standard

Accessory kit COY31-S-Z

Content: COY3-F, COY31S-WP, COY31-OR and COY31PF for sensors COS31, COS71 and COS51D (fast)

Protective cage for COS31/41/51D/61/71

Junction box RM

to lengthen the cable for Memosens/CUS31/41. Protection class IP 65, with 2x PG 13.5

COY 3-SK membrane protective basket

for immersion of diss. oxygen sensors COS31/41/51D/61/61D in fish ponds.

Meas. cable CYK10 Memosens

Application: digital sensors with inductive Memosens plug-in head Working limit: max. -20...135oC

Measuring cable CYK11 Memosens

Extension cable, Application: digital fixed cable sensors respectively CYK10. Operating temperature range: -30...90oC

Zero-point gel COY8

Zero point: Verification, calibration, adjustment at zero point of oxygen and disinfection sensors ::Amperometric and optical sensors ::12, 25 and 40mm diameter ::Application in the lab, in the field