Modular holder system
Flexdip CYH112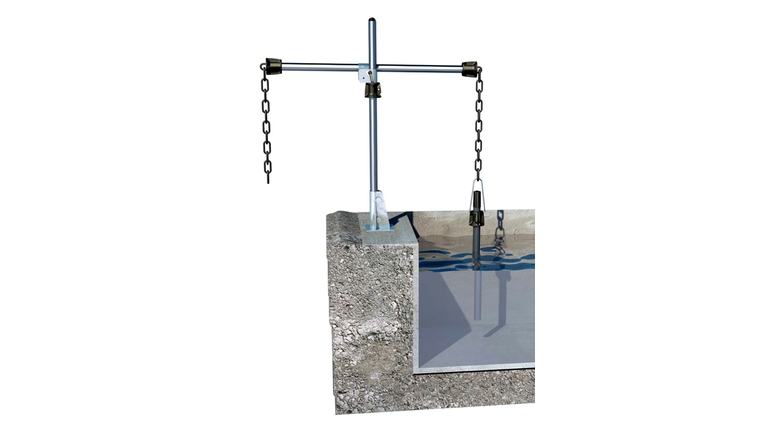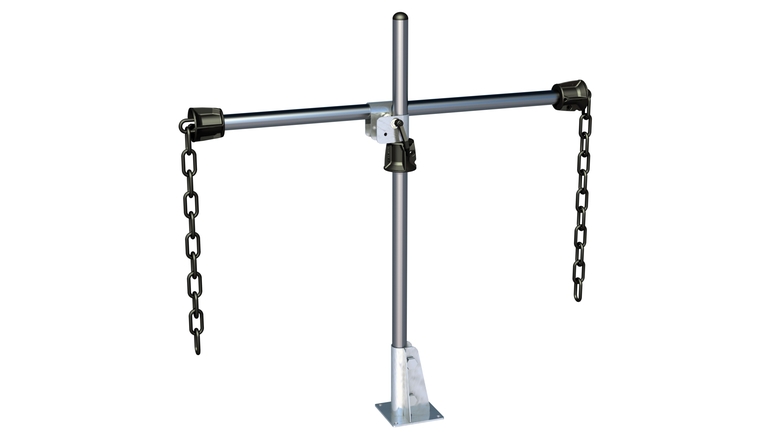 Holder for in-situ measurement in water, wastewater and utilities
The Flexdip CYH112 holder is a modular system for sensors and assemblies in open basins, channels, or tanks. It allows nearly any kind of fixing, such as floor, wall, and rail mounting. Moreover, it is suitable for all types of sensor installation – chain, fixed, or free-swinging. The holder can be expanded or modified at any time. Flexdip CYH112 provides you with outstanding flexibility and enables you to install your measurement right on the point.
Basit ürünler

Seçmesi, kurması ve çalıştırması kolay
Teknik mükemmellik
Sadelik
Standart ürünler

Güvenilir, sağlam ve az bakım gerektiren
Teknik mükemmellik
Sadelik
Üst düzey ürünler

Son derece fonksiyonel ve uygun
Teknik mükemmellik
Sadelik
Özelleştirilmiş ürünler

Zorlu uygulamalar için tasarlanmış
Teknik mükemmellik
Sadelik
FLEX seçimleri
Teknik mükemmellik
Sadelik

Fundamental seçim

Temel ölçüm ihtiyaçlarınızı karşılayın

Teknik mükemmellik

Sadelik

Lean seçim

Ana proseslerinizin üstesinden kolayca gelin

Teknik mükemmellik

Sadelik

Extended seçim

Proseslerinizi yenilikçi teknolojilerle optimize edin

Teknik mükemmellik

Sadelik

Xpert seçim

En zorlu uygulamalarınızda uzmanlaşın

Teknik mükemmellik

Sadelik
Özelliklere genel bakış

Process temperature

-20 to 60 °C (-4 to 140 °F)
Hızlı seçim
Önerdiğimiz seçeneklerden birini seçin
Ayrı konfigürasyon
Seçiminize mümkün olan tüm seçeneklerle devam edin
Ek bileşenler

Avantajlar

Simple, cost-effective and flexible

Existing structural works can be used

Holder adjustable in height, position and orientation

Easy to install and to maintain

Robust design: Suitable for process pressures up to 6 bar (87 psi)
Uygulama alanı

Flexdip CYH112 is a holder for all measurements in open basins, channels and tanks in:

Wastewater treatment plants

Water works

Utilities of all industries

It forms a perfect team with the Flexdip CYA112 assembly for simple sensor isolation.

The...
Dokümanlar / Kılavuzlar / Yazılım
Aksesuarlar / Yedek parçalar
Multi functional clamp ring, CYA112,

CYH112

Immersion pipe tray

to be used with long immersion pipes

Velco cable connector, 4 pieces

4 pieces, for sensor cable

Triangle carabiner (chain clip), CYA112,

protection for chain holder

Allen key, CYH112, CYA112

Pipe protection cap, CYH112

Round post installation for CYY101

Nylon chain, per meter (min length 5m)

for use in CYH holders

spares are available via order code

example "cross clamp" CYH112-AA11B11A1

Kit CYH112: floater w accessories CAT8xx

Kit CYH112: quick fastener CAT8xx

Kit CYH112: cover for hose CAT8xx

FLEXDIP CYH112

Holder Application: water, waste water Assembly transmitter, sensor Application: open channel, reservoir, tank, basin. Material: stainl. steel. V4A
Başarı öyküleri
Boiler water monitoring made easy

With the SWAS Compact Panel, the continuous monitoring of quality parameters such as pH and conductivity in cheese production can be automated and simplified.

Gelişmiş biyoproses kontrolü

Donanımdan geliştirmeye ve analitik servislere kadar eksiksiz çözümler sayesinde zaman alıcı numune analizinden fermantasyon proseslerindeki kritik parametrelerin gerçek zamanlı izlenmesine...
Suyun izlenmesi hayat kurtarır

Su, dünyanın birçok ülkesinde gittikçe artan bir şekilde değerli bir ürün olarak kabul edilmektedir. Bu nedenle suyun israf edilmesi giderek kabul edilemez bir durum haline gelmekte ve su kalitesini kontrol etme ihtiyacı artmaktadır.