Analog conductivity sensor
Indumax CLS50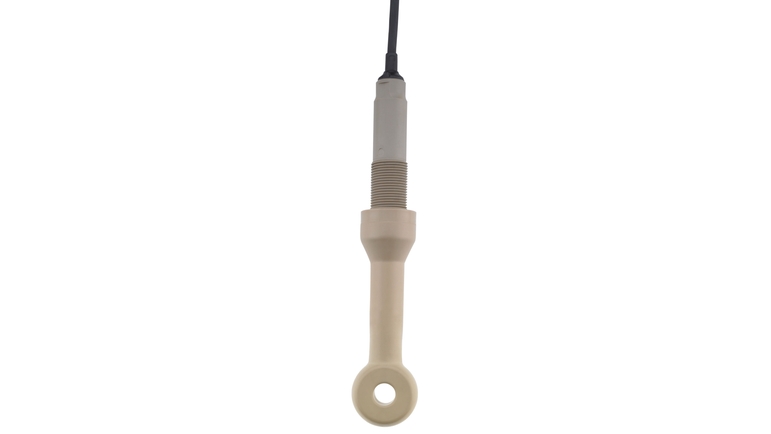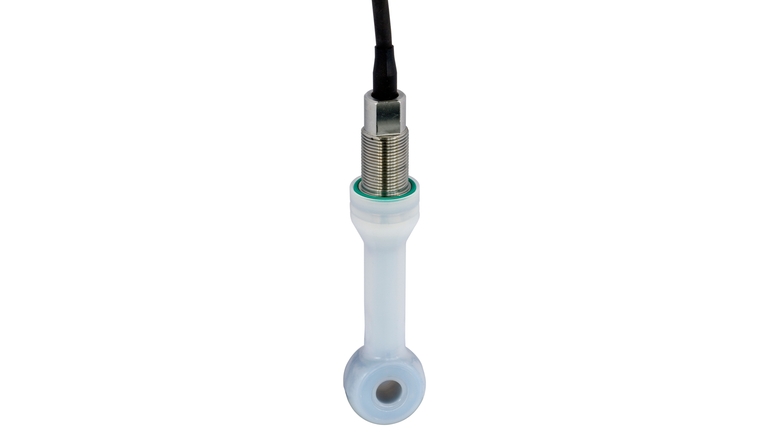 Toroidal conductivity sensor for chemical applications
Indumax CLS50 is an inductive conductivity sensor for standard, hazardous and high-temperature applications. Benefit from high chemical resistance and long durability thanks to robust materials (PFA, PEEK). Moreover, it is insensitive to soiling and performs reliable and repeatable even in harsh and aggressive media. The wide temperature range of -20 to +180 °C leaves nothing to be desired.
Basit ürünler

Seçmesi, kurması ve çalıştırması kolay
Teknik mükemmellik
Sadelik
Standart ürünler

Güvenilir, sağlam ve az bakım gerektiren
Teknik mükemmellik
Sadelik
Üst düzey ürünler

Son derece fonksiyonel ve uygun
Teknik mükemmellik
Sadelik
Özelleştirilmiş ürünler

Zorlu uygulamalar için tasarlanmış
Teknik mükemmellik
Sadelik
FLEX seçimleri
Teknik mükemmellik
Sadelik

Fundamental seçim

Temel ölçüm ihtiyaçlarınızı karşılayın

Teknik mükemmellik

Sadelik

Lean seçim

Ana proseslerinizin üstesinden kolayca gelin

Teknik mükemmellik

Sadelik

Extended seçim

Proseslerinizi yenilikçi teknolojilerle optimize edin

Teknik mükemmellik

Sadelik

Xpert seçim

En zorlu uygulamalarınızda uzmanlaşın

Teknik mükemmellik

Sadelik
Özelliklere genel bakış

Measurement range

Process temperature

max. 180°C (PEEK)
(356°F)max. 125°C (PFA)
(254°F)

Process pressure

max. 20 bar (PEEK)
(290 psi) max. 16 bar (PFA)
(233 psi)
Hızlı seçim
Önerdiğimiz seçeneklerden birini seçin
Ayrı konfigürasyon
Seçiminize mümkün olan tüm seçeneklerle devam edin
Avantajlar

High durability and chemical resistance even under harsh conditions

Dirt-repellent materials and large sensor opening avoid soiling

Wide temperature range and highly resistant materials make the sensor suitable for virtual any application

Robust design...
Uygulama alanı

Indumax CLS50 measures toroidal conductivity in:

Chemicals:
- Concentration measurement of acids and bases
- Quality monitoring of chemical products in tanks and pipes

Food & beverages:
- Phase separation of product/product mixtures in...
Dokümanlar / Kılavuzlar / Yazılım
Indumax CLS50D/CLS50 Technical Information

Inductive conductivity sensor for standard, Ex and high-temperature
applications

Technical Information (TI)

Indumax CLS50D/CLS50

Digital sensor with Memosens protocol or analog sensor
For inductive measurement of conductivity in liquids

Operating Instruction (BA)

XA CLS50-G

Safety instructions for electrical equipment in hazardous areas

Ex Safety Instructions (XA)

Safety Instructions Indumax P CLS50

Safety Instructions for electrical apparatus for explosion-hazardous
areas

Ex Safety Instructions (XA)

Manufacturer Declaration

TSE/BSE free

Special Documentation CLS50/CLS52/CLS54

Mounting instructions
Electrical connection for conductivity sensors CLS50, CLS52, CLS54

Special Documentation (SD)

Special Documentation Indumax CLS50

Installation advice for Indumax CLS50 in hazardous areas

Special Documentation (SD)

Monitoring wylotu oczyszczalni ścieków FE_09_2010

Nowoczesna platforma urządzeń do monitoringu wylotu oczyszczalni
ścieków.

Przetwornik Liquiline M CM442- FE

Wieloparametrowy przetwornik Liquiline M CM442 obsługujący dowolne
czujniki w technologii Memosens.

Leitfähigkeitsmessung in Industrieprozessen

Auswahl- und Engineeringhilfe für verschiedene Industrien und
Anwendungen

Competence Brochure (CP)

12/19

Conductivity measurement in industrial processes

Selection and engineering guide for different industries and
applications

Competence Brochure (CP)

12/19

Indumax P CLS50

Induktive Leitfähigkeitsmesszelle
aus hochbeständigem Sensormaterial zur Leitfähigkeits- und
Konzentrationsmessung in stark verschmutzten Medien in Eintauchversion
zum Anbau an einen Montageflansch mit 5 m Festkabelanschluss

Indumax P CLS50

1 Inductive conductivity measuring cell in high-resistance sensor
material for conductive and concentration measurement in highly
contaminated media

Measurement of electrical conductivity (.mp4 format, 70,7MB)

The conductivity of a liquid can be measured using the conductive or
toroidal measuring principles. This video shows what it is about and how
these measuring principles work.

Measurement of electrical conductivity (.mp4 format, 116 MB)

The conductivity of a liquid can be measured using the conductive or
toroidal measuring principles. This video shows what it is about and how
these measuring principles work.

50081906 (Romania)

CLY11-E Calibration solution 107.00 mS/cm

50081906 (Slovakia)

CLY11-E Calibration solution 107.00 mS/cm

50081903 (Switzerland)

CLY11-B Calibration solution, 149.6 µS/cm

50081904 (Sweden)

CLY11-C Calibration solution 1.406 mS/cm

50081905 (Slovenia)

CLY11-D Calibration solution 12.64 mS/cm

50081903 (Romania)

CLY11-B Calibration solution, 149.6 µS/cm

50081903 (South Africa)

CLY11-B Calibration solution, 149.6 µS/cm

50081904 (Denmark)

CLY11-C Calibration solution 1.406 mS/cm

50081906 (USA)

CLY11-E Calibration solution 107.00 mS/cm

50081903 (Australia)

CLY11-B Calibration solution, 149.6 µS/cm

50081903 (Netherlands)

CLY11-B Calibration solution, 149.6 µS/cm

50081904 (Turkey)

CLY11-C Calibration solution 1.406 mS/cm

50081905 (South Africa)

CLY11-D Calibration solution 12.64 mS/cm

50081904 (Canada)

CLY11-C Calibration solution 1.406 mS/cm

50081905 (Turkey)

CLY11-D Calibration solution 12.64 mS/cm

50081906 (Greece)

CLY11-E Calibration solution 107.00 mS/cm

50081903 (USA)

CLY11-B Calibration solution, 149.6 µS/cm

50081903 (Bulgaria)

CLY11-B Calibration solution, 149.6 µS/cm

50081905 (China)

CLY11-D Calibration solution 12.64 mS/cm

50081904 (Italy)

CLY11-C Calibration solution 1.406 mS/cm

50081904 (Malta)

CLY11-C Calibration solution 1.406 mS/cm

50081904 (Portugal)

CLY11-C Calibration solution 1.406 mS/cm

50081903 (Turkey)

CLY11-B Calibration solution, 149.6 µS/cm

50081904 (Germany)

CLY11-C Calibration solution 1.406 mS/cm

50081903 (Norway)

CLY11-B Calibration solution, 149.6 µS/cm

50081904 (United Kingdom)

CLY11-C Calibration solution 1.406 mS/cm

50081903 (Lithuania)

CLY11-B Calibration solution, 149.6 µS/cm

50081903 (Greece)

CLY11-B Calibration solution, 149.6 µS/cm

50081906 (Mexico)

CLY11-E Calibration solution 107.00 mS/cm

50081903 (Ukraine)

CLY11-B Calibration solution, 149.6 µS/cm

50081905 (France)

CLY11-D Calibration solution 12.64 mS/cm

50081905 (Greece)

CLY11-D Calibration solution 12.64 mS/cm

50081904 (Bulgaria)

CLY11-C Calibration solution 1.406 mS/cm

50081903 (Denmark)

CLY11-B Calibration solution, 149.6 µS/cm

50081905 (United Kingdom)

CLY11-D Calibration solution 12.64 mS/cm

50081905 (Malta)

CLY11-D Calibration solution 12.64 mS/cm

50081906 (India)

CLY11-E Calibration solution 107.00 mS/cm

50081903 (Portugal)

CLY11-B Calibration solution, 149.6 µS/cm

50081906 (Czech Republic)

CLY11-E Calibration solution 107.00 mS/cm

50081905 (Lithuania)

CLY11-D Calibration solution 12.64 mS/cm

50081905 (Russia)

CLY11-D Calibration solution 12.64 mS/cm

50081903 (Germany)

CLY11-B Calibration solution, 149.6 µS/cm

50081903 (Estonia)

CLY11-B Calibration solution, 149.6 µS/cm

50081906 (Turkey)

CLY11-E Calibration solution 107.00 mS/cm

50081905 (Switzerland)

CLY11-D Calibration solution 12.64 mS/cm

50081904 (Estonia)

CLY11-C Calibration solution 1.406 mS/cm

50081906 (Malta)

CLY11-E Calibration solution 107.00 mS/cm

50081904 (Croatia)

CLY11-C Calibration solution 1.406 mS/cm

50081905 (Germany)

CLY11-D Calibration solution 12.64 mS/cm

50081905 (Belgium)

CLY11-D Calibration solution 12.64 mS/cm

50081903 (Mexico)

CLY11-B Calibration solution, 149.6 µS/cm

50081905 (Croatia)

CLY11-D Calibration solution 12.64 mS/cm

50081904 (New Zealand)

CLY11-C Calibration solution 1.406 mS/cm

50081904 (Finland)

CLY11-C Calibration solution 1.406 mS/cm

50081905 (Estonia)

CLY11-D Calibration solution 12.64 mS/cm

50081906 (United Arab Emirates)

CLY11-E Calibration solution 107.00 mS/cm

50081906 (Croatia)

CLY11-E Calibration solution 107.00 mS/cm

50081905 (Latvia)

CLY11-D Calibration solution 12.64 mS/cm

50081905 (Czech Republic)

CLY11-D Calibration solution 12.64 mS/cm

50081906 (Germany)

CLY11-E Calibration solution 107.00 mS/cm

50081903 (United Kingdom)

CLY11-B Calibration solution, 149.6 µS/cm

50081903 (Spain)

CLY11-B Calibration solution, 149.6 µS/cm

50081906 (United Kingdom)

CLY11-E Calibration solution 107.00 mS/cm

50081905 (Netherlands)

CLY11-D Calibration solution 12.64 mS/cm

50081904 (India)

CLY11-C Calibration solution 1.406 mS/cm

50081903 (Croatia)

CLY11-B Calibration solution, 149.6 µS/cm

50081903 (Sweden)

CLY11-B Calibration solution, 149.6 µS/cm

50081906 (Belgium)

CLY11-E Calibration solution 107.00 mS/cm

50081904 (Russia)

CLY11-C Calibration solution 1.406 mS/cm

50081904 (Australia)

CLY11-C Calibration solution 1.406 mS/cm

50081905 (Slovakia)

CLY11-D Calibration solution 12.64 mS/cm

50081904 (Ukraine)

CLY11-C Calibration solution 1.406 mS/cm

50081906 (Norway)

CLY11-E Calibration solution 107.00 mS/cm

50081905 (Australia)

CLY11-D Calibration solution 12.64 mS/cm

50081904 (Hungary)

CLY11-C Calibration solution 1.406 mS/cm

50081905 (Poland)

CLY11-D Calibration solution 12.64 mS/cm

50081906 (Bulgaria)

CLY11-E Calibration solution 107.00 mS/cm

50081905 (Romania)

CLY11-D Calibration solution 12.64 mS/cm

50081906 (New Zealand)

CLY11-E Calibration solution 107.00 mS/cm

50081905 (Canada)

CLY11-D Calibration solution 12.64 mS/cm

50081905 (Denmark)

CLY11-D Calibration solution 12.64 mS/cm

50081905 (USA)

CLY11-D Calibration solution 12.64 mS/cm

50081906 (Slovenia)

CLY11-E Calibration solution 107.00 mS/cm

50081906 (Lithuania)

CLY11-E Calibration solution 107.00 mS/cm

50081903 (India)

CLY11-B Calibration solution, 149.6 µS/cm

50081906 (France)

CLY11-E Calibration solution 107.00 mS/cm

50081904 (Switzerland)

CLY11-C Calibration solution 1.406 mS/cm

50081905 (Ireland)

CLY11-D Calibration solution 12.64 mS/cm

50081906 (Sweden)

CLY11-E Calibration solution 107.00 mS/cm

50081904 (Ireland)

CLY11-C Calibration solution 1.406 mS/cm

50081904 (Lithuania)

CLY11-C Calibration solution 1.406 mS/cm

50081906 (Italy)

CLY11-E Calibration solution 107.00 mS/cm

50081903 (Italy)

CLY11-B Calibration solution, 149.6 µS/cm

50081904 (Romania)

CLY11-C Calibration solution 1.406 mS/cm

50081905 (Mexico)

CLY11-D Calibration solution 12.64 mS/cm

50081903 (New Zealand)

CLY11-B Calibration solution, 149.6 µS/cm

50081904 (United Arab Emirates)

CLY11-C Calibration solution 1.406 mS/cm

50081904 (Poland)

CLY11-C Calibration solution 1.406 mS/cm

50081904 (Netherlands)

CLY11-C Calibration solution 1.406 mS/cm

50081903 (Czech Republic)

CLY11-B Calibration solution, 149.6 µS/cm

50081906 (Ireland)

CLY11-E Calibration solution 107.00 mS/cm

50081905 (Italy)

CLY11-D Calibration solution 12.64 mS/cm

50081906 (Ukraine)

CLY11-E Calibration solution 107.00 mS/cm

50081906 (Hungary)

CLY11-E Calibration solution 107.00 mS/cm

50081906 (Poland)

CLY11-E Calibration solution 107.00 mS/cm

50081903 (Malta)

CLY11-B Calibration solution, 149.6 µS/cm

50081903 (Ireland)

CLY11-B Calibration solution, 149.6 µS/cm

50081906 (Denmark)

CLY11-E Calibration solution 107.00 mS/cm

50081904 (Czech Republic)

CLY11-C Calibration solution 1.406 mS/cm

50081905 (Norway)

CLY11-D Calibration solution 12.64 mS/cm

50081905 (New Zealand)

CLY11-D Calibration solution 12.64 mS/cm

50081903 (United Arab Emirates)

CLY11-B Calibration solution, 149.6 µS/cm

50081903 (Finland)

CLY11-B Calibration solution, 149.6 µS/cm

50081905 (India)

CLY11-D Calibration solution 12.64 mS/cm

50081906 (European Union)

CLY11-E Calibration solution 107.00 mS/cm

50081905 (Finland)

CLY11-D Calibration solution 12.64 mS/cm

50081904 (Norway)

CLY11-C Calibration solution 1.406 mS/cm

50081903 (Poland)

CLY11-B Calibration solution, 149.6 µS/cm

50081906 (Austria)

CLY11-E Calibration solution 107.00 mS/cm

50081903 (Slovakia)

CLY11-B Calibration solution, 149.6 µS/cm

50081904 (France)

CLY11-C Calibration solution 1.406 mS/cm

50081906 (Switzerland)

CLY11-E Calibration solution 107.00 mS/cm

50081906 (Russia)

CLY11-E Calibration solution 107.00 mS/cm

50081904 (European Union)

CLY11-C Calibration solution 1.406 mS/cm

50081905 (United Arab Emirates)

CLY11-D Calibration solution 12.64 mS/cm

50081905 (Spain)

CLY11-D Calibration solution 12.64 mS/cm

50081905 (European Union)

CLY11-D Calibration solution 12.64 mS/cm

50081904 (Slovenia)

CLY11-C Calibration solution 1.406 mS/cm

50081903 (Canada)

CLY11-B Calibration solution, 149.6 µS/cm

50081903 (Russia)

CLY11-B Calibration solution, 149.6 µS/cm

50081906 (Australia)

CLY11-E Calibration solution 107.00 mS/cm

50081903 (Latvia)

CLY11-B Calibration solution, 149.6 µS/cm

50081904 (Mexico)

CLY11-C Calibration solution 1.406 mS/cm

50081905 (Bulgaria)

CLY11-D Calibration solution 12.64 mS/cm

50081905 (Austria)

CLY11-D Calibration solution 12.64 mS/cm

50081904 (South Africa)

CLY11-C Calibration solution 1.406 mS/cm

50081903 (European Union)

CLY11-B Calibration solution, 149.6 µS/cm

50081903 (France)

CLY11-B Calibration solution, 149.6 µS/cm

50081905 (Sweden)

CLY11-D Calibration solution 12.64 mS/cm

50081906 (China)

CLY11-E Calibration solution 107.00 mS/cm

50081906 (South Africa)

CLY11-E Calibration solution 107.00 mS/cm

50081905 (Hungary)

CLY11-D Calibration solution 12.64 mS/cm

50081903 (Slovenia)

CLY11-B Calibration solution, 149.6 µS/cm

50081904 (Slovakia)

CLY11-C Calibration solution 1.406 mS/cm

50081904 (USA)

CLY11-C Calibration solution 1.406 mS/cm

50081906 (Estonia)

CLY11-E Calibration solution 107.00 mS/cm

50081904 (Spain)

CLY11-C Calibration solution 1.406 mS/cm

50081903 (Austria)

CLY11-B Calibration solution, 149.6 µS/cm

50081904 (Austria)

CLY11-C Calibration solution 1.406 mS/cm

50081906 (Finland)

CLY11-E Calibration solution 107.00 mS/cm

50081905 (Ukraine)

CLY11-D Calibration solution 12.64 mS/cm

50081906 (Latvia)

CLY11-E Calibration solution 107.00 mS/cm

50081903 (Hungary)

CLY11-B Calibration solution, 149.6 µS/cm

50081905 (Portugal)

CLY11-D Calibration solution 12.64 mS/cm

50081906 (Spain)

CLY11-E Calibration solution 107.00 mS/cm

50081904 (Belgium)

CLY11-C Calibration solution 1.406 mS/cm

50081903 (China)

CLY11-B Calibration solution, 149.6 µS/cm

50081904 (Greece)

CLY11-C Calibration solution 1.406 mS/cm

50081904 (China)

CLY11-C Calibration solution 1.406 mS/cm

50081906 (Netherlands)

CLY11-E Calibration solution 107.00 mS/cm

50081906 (Portugal)

CLY11-E Calibration solution 107.00 mS/cm

50081906 (Canada)

CLY11-E Calibration solution 107.00 mS/cm

50081904 (Latvia)

CLY11-C Calibration solution 1.406 mS/cm

50081903 (Belgium)

CLY11-B Calibration solution, 149.6 µS/cm

InduMax P

Product Code: CLS50-
Declaration Number: HE_00706_01.17
Manufacturer Specification: RoHS

InduMax P

Product Code: CLS50-
Declaration Number: EC_00440_03.16

InduMax P

Product Code: CLS50-
Declaration Number: EC_00717_01.18

InduMax P

Product Code: CLS50-
Declaration Number: EC_00438_02.16

InduMax P

Product Code: CLS50-
Declaration Number: EC_00440_02.16

InduMax P

Product Code: CLS50-
Declaration Number: EC_00438_03.16

ConduMax H, ConduMax W, InduMax H, InduMax P, Liquisys Conductivity, Memosens, SmarTec, SmarTec S

Product Code: CLS82D-, CLS54D-, CLS54-, CLS50D-, CLS50-, CLS30-, CLS21D-, CLS21-, CLS19-, CLS16D-, CLS16-, CLS15D-, CLS15-, CLS13-, CLS12-, CLM253-, CLM223F-, CLM223-, CLD18-, CLD134-, CLD132-
Approval Number: EAEC RU D-DE.AD.07.B.01362/19

SmarTec S, SmarTec, Sensor, Memosens, Liquisys Conductivity, Liquiline, InduMax P, InduMax H, ConduMax W, ConduMax H, Chloromax, ANALOG

Product Code: CLM253-, CLS12-, CLS13-, CLS15-, CLS15D-, CLS16-, CLS16D-, CLS19-, CLS21-, CLS21D-, CLS30-, CLS50-, CLS50D-, CLS54-, CLS54D-, CLS82D-, CYM290-, CLM223F-, CLM223-, CLD18-, CLD134-, CLD132-, CCS55D-, CCS51D-, CCS51-, CCS50D-, CCS50-, CCS241-, CCS240-, CCS142D-, CCS141-, CCS140-, CCS120D-, CCS120-
Region/Country: Russia (Declaration of Conformity)
Approval Number: EAEC RU D-DE.AD07.B.01363/19

TopHit, Sensor, OxyMax W, OrbiTex, OrbiSint, OrbiPore, Memosens, Liquiline M, InduMax P, InduMax H, ConduMax W, ConduMax H, CeraLiquid, CeraGel

Product Code: CPS42-, CPS43-, CPS441-, CPS441D-, CPS471-, CPS471D-, CPS491-, CPS64-, CPS72-, CPS72D-, CPS91-, CPS91D-, CPS92-, CPS92D-, CPS96D-, CPS41-, CPS21-, CPS16D-, CPS13-, CPS12D-, CPS12-, CPS11D-, CPS11-, COS51D-, CM42-, CLS54-, CLS50D-, CLS50-, CLS16D-, CLS15D-
Region/Country: Russia (TR CU)
Approval Agency: EAC
Protection: Ex ia IIC T6 Ga, Ex ia IIC T6...T3 Ga, Ex ia IIC T6...T4 Ga, Ex ib [ia Ga] IIC T6...T4 Ga

TopHit, Sensor, OrbiSint, OrbiPore, OrbiPac, Memocheck, InduMax P, InduMax H, ConduMax W, ConduMax H, CeraLiquid, CeraGel

Product Code: CYP03D-, CTS1-, CPS92-, CPS91-, CPS72-, CPS71-, CPS491-, CPS471-, CPS441-, CPS42-, CPS41-, CPS13-, CPS12-, CPS11-, CPF82-, CPF81-, CLS54-, CLS50-, CLS21-, CLS16-, CLS15-, CLS13-, CLS12-
Region/Country: Canada
Approval Agency: CSA

InduMax P

Product Code: CLS50-
Region/Country: China
Approval Agency: NEPSI

InduMax P

Product Code: CLS50-
Region/Country: China
Approval Agency: NEPSI

TopHit, Sensor, OxyMax W, OxyMax H, OrbiTex, OrbiSint, OrbiPore, Memosens, Liquiline M, InduMax P, InduMax H, ConduMax W, ConduMax H, CeraLiquid, CeraGel

Product Code: CPS42-, CPS42D-, CPS43-, CPS441-, CPS441D-, CPS471-, CPS471D-, CPS491-, CPS491D-, CPS64-, CPS71-, CPS71D-, CPS72-, CPS72D-, CPS76D-, CPS91-, CPS91D-, CPS92D-, CPS96D-, CPS41D-, CPS41-, CPS21-, CPS16D-, CPS13-, CPS12D-, CPS12-, CPS11D-, CPS11-, COS81D-, COS51D-, COS22D-, CM42-, CLS82D-, CLS54-, CLS50D-, CLS50-, CLS21D-, CLS16D-, CLS15D-
Region/Country: Russia (TR CU)
Approval Agency: EAC
Protection: Ex ia IIC T3 Ga, Ex ia IIC T4 Ga, Ex ia IIC T6 Ga, Ex ib [ia Ga] IIC T4 Gb, Ex ib [ia Ga] IIC T6 Gb

InduMax P

Product Code: CLS50-
Region/Country: Europe (ATEX)
Approval Agency: DMT
Category: II 1 G

InduMax P

Product Code: CLS50-
Region/Country: Japan
Approval Agency: TIIS

InduMax P

Product Code: CLS50-
Region/Country: Brazil
Approval Agency: TÜV
Protection: Ex ia IIC T4 Ga, Ex ia IIC T6 Ga

InduMax P, Liquiline M, Memosens

Product Code: CPS41-, CPS41D-, CPS42-, CPS42D-, CPS441-, CPS441D-, CPS471-, CPS471D-, CPS491-, CPS491D-, CPS64-, CPS71-, CPS71D-, CPS72-, CPS72D-, CPS76D-, CPS91-, CPS91D-, CPS92-, CPS92D-, CPS96D-, CTS1-, CYK10-, CYP01D-, CYP02D-, OPS171D-, CLS12-, CLS13-, CLS15-, CLS15D-, CLS16-, CLS16D-, CLS21-, CLS21D-, CLS50-, CLS50D-, CLS82D-, CM42-, COS21D-, CPS171D-, CPS16D-, CPS13-, CPS12D-, CPS12-, CPS11D-, CPS11-, CPF82D-, CPF82-, CPF81D-, CPF81-, COS51D-, COS22D-
Region/Country: USA
Approval Agency: FM

InduMax P

Product Code: CLS50-, CLS50D-
Region/Country: Canada (CRN)
Approval Agency: CRN

SmarTec, Memosens, InduMax P, OxyMax W, OxyMax H, OrbiPac, Liquiline M, InduMax H, ConduMax W, ConduMax H

Product Code: CPS96D-, CM42-, CLS50D-, COS22D-, CLS82D-, CLS54D-, COS51D-, CLS54-, CLS52-, CPS76D-, CPS16D-, CPF82D-, CPF82-, CPF81D-, CPF81-, CLS50-, CLS30-, CLS16D-, CLS21D-, CLS21-, CLS15D-, CLS15-, CLS13-, CLS12-, CLD18-
Region/Country: Russia
Approval Agency: Rosstandart
Approval Number: OC.C.31.004.A NO 55929/1

ConduMax H, ConduMax W, InduMax H, InduMax P, Liquisys Conductivity, SmarTec S

Product Code: CLS54-, CLS52-, CLS50-, CLS30-, CLS21-, CLS19-, CLS16-, CLS15-, CLS13-, CLS12-, CLM253-, CLM223-, CLD134-, CLD132-
Region/Country: Russia
Approval Agency: Rosstandart
Approval Number: DE.C.31.004.A_66843
Aksesuarlar / Yedek parçalar
Nr

255

Order code

51500482

Kit CLS50 PTFE gasket

Contents: 2 pcs. PTFE gaskets, 1 pcs. 3/4" nut Max clamping torque of 20 Nm

Nr

255

Order code

71086368

Kit CLS50 >20081001: CHEMRAZ O-rings

Nr

250

Order code

51500481

Nr

250

Order code

71086369

Kit CLS50 >20081001: VITON O-rings

Nr

260

Order code

51500483

Nr

260

Order code

71086372

Kit CLS50 DN50 >20081001: PTFE disk

Nr

270

Order code

51500484

Kit CLS50 PTFE disk ANSI2"

Nr

270

Order code

71086374

Kit CLS50 ANSI+JIS >20081001: PTFE disk