Özelliklere genel bakış
Measurement range

0.05 to 20 mg/l NH4-N
0.5 to 50 mg/l NH4-N
1 to 100 mg/l NH4-N
0.5 to 50 mg/l with dilution function to maximum 10 to 1000 mg/l NH4-N

Process temperature

4 to 40 °C (39 to 104 °F)

Measuring method

Comply with standard colorimetric measuring principle - indophenol blue method following ISO 7150-1, DIN 38406-5 and GB 7481-87
Uygulama alanı
Liquiline System CA80AM offers high-precision ammonium measurement in all critical control points. As member of the Liquiline platform, it enables plug & play and easy upgrade to a measuring station - minimizing the installation effort. Automatic calibration and cleaning as well as the low consumption of reagents save you operating and maintenance costs. Advanced diagnostics with remote access ensure process safety and support you in providing process documentation to the authorities.

Liquiline System CA80AM monitors and controls:
Inlets of wastewater treatment plants

Outlets of wastewater treatment plants for documentation purposes

Aeration basins

Water treatment

Cleaning capacity of municipal and industrial wastewater plants
Avantajlar
Fast commissioning and plug & play thanks to Memosens technology and user-friendly operation

Easy upgrade of functionality - even to a complete measuring station - simply by adding modules and connecting Memosens sensors

Advanced diagnostics with remote access for increased process safety

Reduced operating costs through automatic, configurable calibration and cleaning and long reagent shelf life with optional cooling module

Compliance with standard colorimetric measuring principle - indophenol blue method - following ISO 7150-1, DIN 38406-5 and GB 7481-87
Videolar
Ammonium concentration in a liquid can be measured using the colorimetric measuring principle. This video shows what it is about and how this measuring principle works.
Extended seçim
Üst düzey ürünler

Son derece fonksiyonel ve uygun
Teknik mükemmellik
Sadelik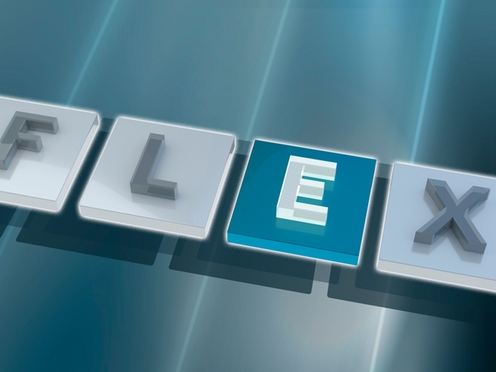 Loading alternative products
Başarı öyküleri
Uygunluğu sağlamak artık daha kolay

Liquiline System CA80PH ile otomatik fosfat izleme, gıda şirketi Pasfrost'un endüstriyel atık suları için katı limit değerlere uymasını sağlamasına yardımcı oluyor.
Basit ürünler

Seçmesi, kurması ve çalıştırması kolay
Teknik mükemmellik
Sadelik
Standart ürünler

Güvenilir, sağlam ve az bakım gerektiren
Teknik mükemmellik
Sadelik
Üst düzey ürünler

Son derece fonksiyonel ve uygun
Teknik mükemmellik
Sadelik
Özelleştirilmiş ürünler

Zorlu uygulamalar için tasarlanmış
Teknik mükemmellik
Sadelik
FLEX seçimleri
Teknik mükemmellik
Sadelik

Fundamental seçim

Temel ölçüm ihtiyaçlarınızı karşılayın

Teknik mükemmellik

Sadelik

Lean seçim

Ana proseslerinizin üstesinden kolayca gelin

Teknik mükemmellik

Sadelik

Extended seçim

Proseslerinizi yenilikçi teknolojilerle optimize edin

Teknik mükemmellik

Sadelik

Xpert seçim

En zorlu uygulamalarınızda uzmanlaşın

Teknik mükemmellik

Sadelik
Bunlar da ilginizi çekebilir

Characteristic

Analyzer for ammonium in aqueous solutions

Measuring method

Comply with standard colorimetric measuring principle - indophenol blue method following ISO 7150-1, DIN 38406-5 and GB 7481-87

Size

Housing (open version):
793 x 530 x 417 mm
31.22 x 20.87 x 16.42 in
Housing (closed version):
793 x 530 x 463 mm
31.22 x 20.87 x 18.23 in
Housing with base:
1723 x 530 x 463 mm
67.83 x 20.87 x 18.23 in

Design

Open design / cabinet:
Plastic ASA-PC
Stand housing:
Plastic ASA-PC, steel coated

Process temperature

4 to 40 °C (39 to 104 °F)

Ambient temperature

5 to 40 °C (41 to 104 °F)
Outdoor version: - 20 to 40 °C (-4 to 104 °F)

Sample flow rate

Min. 5 ml/min (0.17 fl.oz/min)

Consistency of the sample

Low solids content
Turbitity < 50 NTU, aqueous, homogenized

Specials

Easy upgrade to measuring station with up to four digital Memosens sensors
Automatic calibration and cleaning
User-configurable measuring, cleaning and calibration intervals
Optional cooling module for longer reagent life time
Automatic calibration and cleaning
Optional 2 channel version
User-definable measuring ranges
Flexibale functionality and modular expandable
Digital communication for remote access

Application

Monitoring and optimization of the cleaning capacity of municipal and industrial wastewater treatment plants
Monitoring of the wastewater treatment plant outlet for documentation purposes
Monitoring and optimization of activated sludge basins

Power supply

100 to 120 VAC / 200 to 240 VAC ± 10%
24 VDC ± 10%
50 ± 1 or 60 ± 1.2 Hz

Output / communication

2x 0/4 to 20 mA
Optional: Webserver, Modbus, Ethernet/IP, Profibus DP

Input

1 or 2 measuring channels
Optinonal 1 to 4 digital sensor inputs for sensors with Memosens protocol

Measurement range

0.05 to 20 mg/l NH4-N
0.5 to 50 mg/l NH4-N
1 to 100 mg/l NH4-N
0.5 to 50 mg/l with dilution function to maximum 10 to 1000 mg/l NH4-N

Consumables

Reagents and standard solutions CY80AM
Cleaner CY800
Maintenance kit CAV800
Bu ürünün CAD çizimlerini indirmek için yapılandır
Çizimde yedek parçaları numaraya göre ara
4 ürünleri
Power supply for one 4 wire sensor or transmitter.

Output

Power Supply

100…240 V AC (wide range power supply)
45...65 Hz

Fiyat yükleniyor

Fiyatlar geçici olarak mevcut değil

Price on request

Saves, visualizes, analyzes and communicates

Input

20 analog (max) (U, I, TC, RTD, frequency, pulse)
20 HART (max) (HART, 4…20mA)
14 digital (max) (control, event and counting inputs)

Output

12 relays (max)
2 analog (max) (I, pulse)
1 transmitter power supply

Display

TFT 7" colour graphic display
TFT 7" colour graphic display with touch panel

Storage/Recording

internal memory
SD card
USB flash drive

Calculations

Mass/heat quantity
heat quantity difference

Fiyat yükleniyor

Fiyatlar geçici olarak mevcut değil

Price on request

Paperless recording, visualization and monitoring of the process values at the same time

Input

12 analog (max) (U, I, TC, RTD, frequency, pulse)
6 digital (max)

Output

6 relays (max)
1 transmitter power supply

Display

TFT 5.7" colour graphic display

Power supply

100…230 V AC +/-10%
24V (-10%, +15%) AC/DC

Storage/Recording

Internal memory
SD card
USB flash drive

Storage/Recording

internal memory
SD card
USB flash drive

Fiyat yükleniyor

Fiyatlar geçici olarak mevcut değil

Price on request

Active barrier with power supply for safe separation of 4...20 mA current circuits

Fiyat yükleniyor

Fiyatlar geçici olarak mevcut değil

Price on request