Analog disinfection sensor
CCS140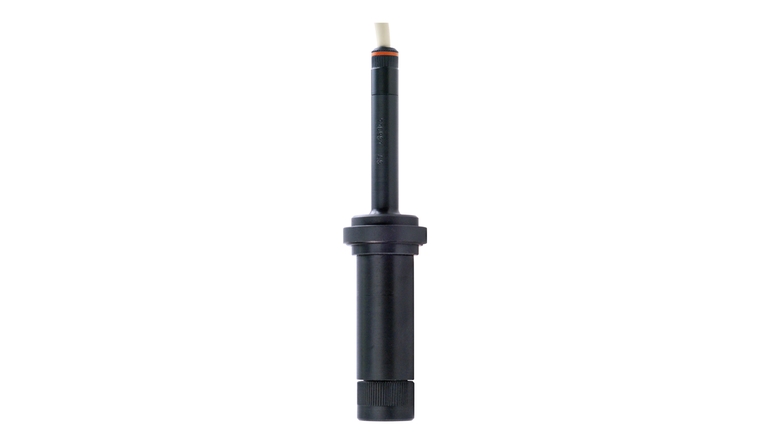 Standard sensor for industrial and pool water treatment
CCS140 is the analog sensor for standard measurement of free chlorine. It delivers reliable values even if fluctuations in flow or conductivity occur and allows control of the disinfection loop so that the water is free of germs. At the same time, the sensor is designed for long calibration and service intervals reducing your maintenance effort.
Avantajlar

Recalibration intervals approx. 1 to 4 months under constant operating conditions

Easy membrane replacement thanks to prefabricated membrane cap

Measured values are not affected by conductivity fluctuation

Measurement virtually independent of flow rate in...
Uygulama alanı

CCS140 measures free chlorine in:

Industrial process water
- Process applications, e.g. bottle rinsing machines


Wastewater treatment plants
- Reuse of cleaned outlet water

Utilities of all industries
- All disinfection measuring points


Pool water
Dokümanlar / Kılavuzlar / Yazılım
Aksesuarlar / Yedek parçalar
Replacement cartridges CCY 14-WP

2 pcs., ready made for CCS 140/141/240/241

Electrolyte CCY 14-F

50 ml, for CCS 140/141

Maintenance kit, CCS14x

Content: Electrolyte 50ml / 1,69 fl.oz.; 2 membrane caps polish foil (2 qualities)

Junction box VBC

for cable extension of chlorine- /dioxide sensor CCS14x / 24x, protection type IP65

Measuring cable CYK 71

For pH-/Redox electrodes or 2-electrode conductivity cells/ 2-electode amperometric cells with temperature sensor. Price per meter (minimum length 5 m).

photometer M+N PF-3, desinf. (chlorine)

colorimetric measurement of free and total chlorine 0,05 .. 6mg/l Disinfection, drinking and process water hand held photometer, IP67-graded, with cuvettes, DPD, according to ISO 7393 deliverey in plastic case, test kit for free and total chlorine included ::hand held photometer for field cal. and verification of desinfection loops

Zero-point gel COY8

Zero point: Verification, calibration, adjustment at zero point of oxygen and disinfection sensors ::Amperometric and optical sensors ::12, 25 and 40mm diameter ::Application in the lab, in the field
09.09.2019 - 13.09.2019

Uygulamalı egzersizler yardımıyla PROFIBUS fieldbus teknolojisinin nasıl çalıştığını ayrıntılı olarak öğreneceksiniz. Eğitimin sonunda bir PROFIBUS fieldbus ağını tasarlama ve devreye alma kapasitesine erişeceksiniz.

22.10.2019 - 25.10.2019

Uygulamalı egzersizler yardımıyla PROFIBUS fieldbus teknolojisinin nasıl çalıştığını ayrıntılı olarak öğreneceksiniz.