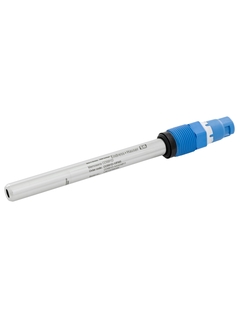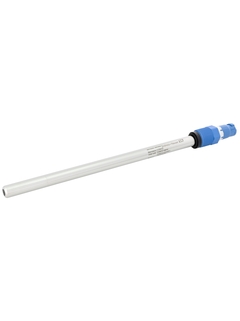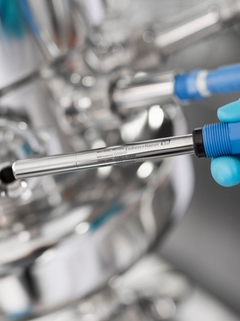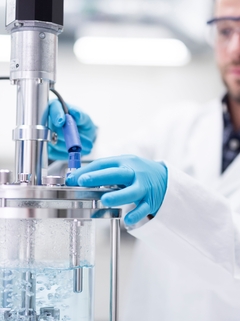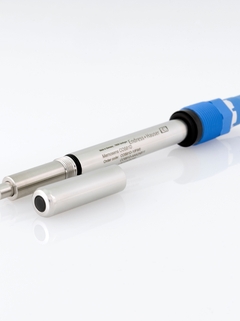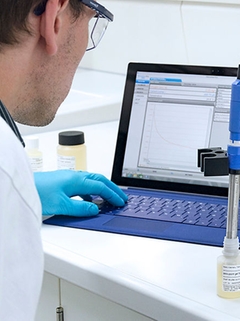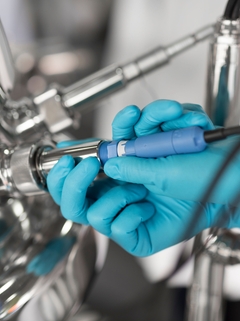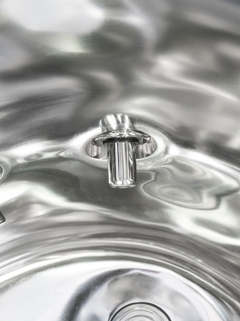 Özelliklere genel bakış
Measurement range

0.004 to 30 mg/l
0.05 to 330 %SAT
0.1 to 700 hPa

Process temperature

0 to 140 °C
(32 to 284 °F)

Process pressure

0.02 to 13 bar abs
(0 to 190 psi)
Uygulama alanı
Memosens COS81D is the ideal oxygen sensor for hygienic applications such as fermentation and inertization. Its precise, long-term stable measurements and its permanent self-monitoring ensure the most reliable measured values to help meet your desired product quality and optimize product yield. Memosens COS81D is not the latest Memosens generation. To get information on the new Memosens COS81E sensor with extended functionality, click here.
Memosens COS81D measures oxygen in applications with high demands to sterility and hygiene such as:
Fermentation

Inertization

Drinking water production
With its international explosion protection approvals, such as ATEX and IECEx, the Memosens COS81D oxygen sensor is suitable for hazardous area use.
A pharma certificate of compliance with sensor serial number specified is available.
Avantajlar
Hygienic design according to EHEDG and ASME BPE (incl. USP class VI and FDA compliance) avoids cross-contamination and fulfills all GMP and GLP requirements.

The sensor can be used in process applications as well as benchtop fermenters. Providing you with 100% measuring consistency from the first lab trials to the final scaled-up process and your process lab.

More process up-time than ever before thanks to sensor exchange within seconds: precalibrate the sensor in your lab and then swap it into your process with plug & play. It does not need polarization time and is immediately ready to measure.

A built-in reference LED compensates the ageing of the measuring LED. This ensures reliable measured values throughout your entire batch production.

Reduce your maintenance effort: Memosens COS81D does not have a difficult-to-handle electrolyte or sensitive membrane. Just exchange the sensor cap, perform a calibration and you are done.

Memosens COS81D stores important sensor and process data in its intelligent head. The Memobase Plus CYZ71D sensor management software can use all this data to document the complete sensor lifetime offering full traceability with minimal paperwork.

Suitable for CIP/SIP and autoclaving and approved for hazardous area use.
Extended seçim
Üst düzey ürünler

Son derece fonksiyonel ve uygun
Teknik mükemmellik
Sadelik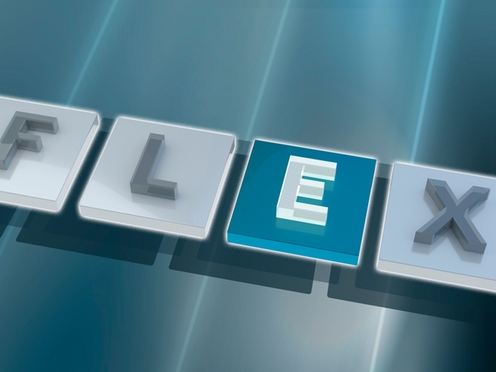 Basit ürünler

Seçmesi, kurması ve çalıştırması kolay
Teknik mükemmellik
Sadelik
Standart ürünler

Güvenilir, sağlam ve az bakım gerektiren
Teknik mükemmellik
Sadelik
Üst düzey ürünler

Son derece fonksiyonel ve uygun
Teknik mükemmellik
Sadelik
Özelleştirilmiş ürünler

Zorlu uygulamalar için tasarlanmış
Teknik mükemmellik
Sadelik
FLEX seçimleri
Teknik mükemmellik
Sadelik

Fundamental seçim

Temel ölçüm ihtiyaçlarınızı karşılayın

Teknik mükemmellik

Sadelik

Lean seçim

Ana proseslerinizin üstesinden kolayca gelin

Teknik mükemmellik

Sadelik

Extended seçim

Proseslerinizi yenilikçi teknolojilerle optimize edin

Teknik mükemmellik

Sadelik

Xpert seçim

En zorlu uygulamalarınızda uzmanlaşın

Teknik mükemmellik

Sadelik
Loading alternative products
Başarı öyküleri
Simplified quality control in distilleries

Waldbrand Destillerie uses Teqwave to continuously measure the alcohol concentration. The device can compensate for cross-influences and can be adapted to beverage-specific properties

Advanced bioprocess control

From time consuming sample analysis to real-time monitoring of critical parameters in fermentation processes thanks to complete solutions from hardware to development and analytical services.

Kazan suyu izleme artık çok kolay

SWAS Compact Panel ile peynir üretiminde pH ve iletkenlik gibi kalite parametrelerinin sürekli izlenmesi otomatikleştirilebilir ve basitleştirilebilir.

Uygunluğu sağlamak artık daha kolay

Liquiline System CA80PH ile otomatik fosfat izleme, gıda şirketi Pasfrost'un endüstriyel atık suları için katı limit değerlere uymasını sağlamasına yardımcı oluyor.