Özelliklere genel bakış
Process temperature

-5 to 120 °C (23 to 248 °F)
Sterilization: max. 140 °C at 6 bar for max. 45 min
(Max. 284 °F at 87 psi for max. 45 min)

Process pressure

17 bar abs at 20 °C (247 psi at 68 °F)
9 bar abs at 120 °C (131 psi at 248 °F)
Uygulama alanı
Memosens CLS82E is a high-end, hygienic sensor for applications with widely varying conductivity values. It enables reliable monitoring of core processes as well as final rinse with only one sensor. FDA compliance and a small, compact design ensure the perfect fit to your processes. With Memosens 2.0 digital technology, CLS82E allows for extended storage of process and sensor data facilitating lab calibration and predictive maintenance and providing the perfect basis for enhanced IIoT services.
Memosens CLS82E measures conductivity in applications that need to cover a wide measuring range as in:
Phase separation

Downstream processing

Fermentation

Chromatography

Ultrafiltration

Final rinse in pharma applications
With its international explosion protection approvals, such as ATEX, FM, CSA and NEPSI, the digital sensor is suitable for hazardous area use.
Avantajlar
Hygienic design and materials certified and approved by EHEDG, 3-A and FDA ensure compliance with GMP requirements. The sensor is sterilizable and autoclavable.

Absolute loop safety thanks to Memosens and unique detection of build-up on electrodes.

The broad measuring range enables monitoring of core processes and final rinse with one sensor, saving costs.

Its compact design makes the sensor suitable for small pipe diameters and narrow, space-limited installations.

Quality certificate stating the individual cell constant allows precise adjustment of the measurement.

Non-contact, inductive signal transmission ensures high process and data integrity.

IIoT ready: Memosens 2.0 offers extended storage of calibration and process data, enabling better trend identification and providing a future-proof basis for predictive maintenance and enhanced IIoT services.
Extended seçim
Üst düzey ürünler

Son derece fonksiyonel ve uygun
Teknik mükemmellik
Sadelik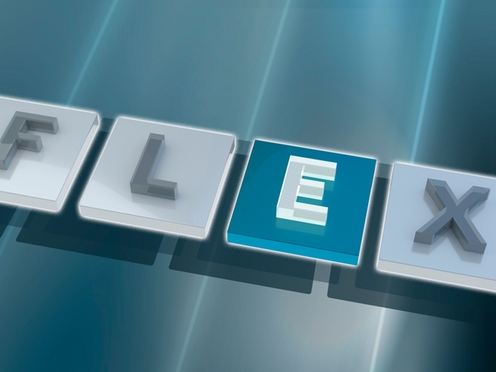 Basit ürünler

Seçmesi, kurması ve çalıştırması kolay
Teknik mükemmellik
Sadelik
Standart ürünler

Güvenilir, sağlam ve az bakım gerektiren
Teknik mükemmellik
Sadelik
Üst düzey ürünler

Son derece fonksiyonel ve uygun
Teknik mükemmellik
Sadelik
Özelleştirilmiş ürünler

Zorlu uygulamalar için tasarlanmış
Teknik mükemmellik
Sadelik
FLEX seçimleri
Teknik mükemmellik
Sadelik

Fundamental seçim

Temel ölçüm ihtiyaçlarınızı karşılayın

Teknik mükemmellik

Sadelik

Lean seçim

Ana proseslerinizin üstesinden kolayca gelin

Teknik mükemmellik

Sadelik

Extended seçim

Proseslerinizi yenilikçi teknolojilerle optimize edin

Teknik mükemmellik

Sadelik

Xpert seçim

En zorlu uygulamalarınızda uzmanlaşın

Teknik mükemmellik

Sadelik
Loading alternative products
Başarı öyküleri
Simplified quality control in distilleries

Waldbrand Destillerie uses Teqwave to continuously measure the alcohol concentration. The device can compensate for cross-influences and can be adapted to beverage-specific properties

Advanced bioprocess control

From time consuming sample analysis to real-time monitoring of critical parameters in fermentation processes thanks to complete solutions from hardware to development and analytical services.

Kazan suyu izleme artık çok kolay

SWAS Compact Panel ile peynir üretiminde pH ve iletkenlik gibi kalite parametrelerinin sürekli izlenmesi otomatikleştirilebilir ve basitleştirilebilir.

Uygunluğu sağlamak artık daha kolay

Liquiline System CA80PH ile otomatik fosfat izleme, gıda şirketi Pasfrost'un endüstriyel atık suları için katı limit değerlere uymasını sağlamasına yardımcı oluyor.
Bunlar da ilginizi çekebilir